Floating Hammock Bathtub
Filed under: bathroom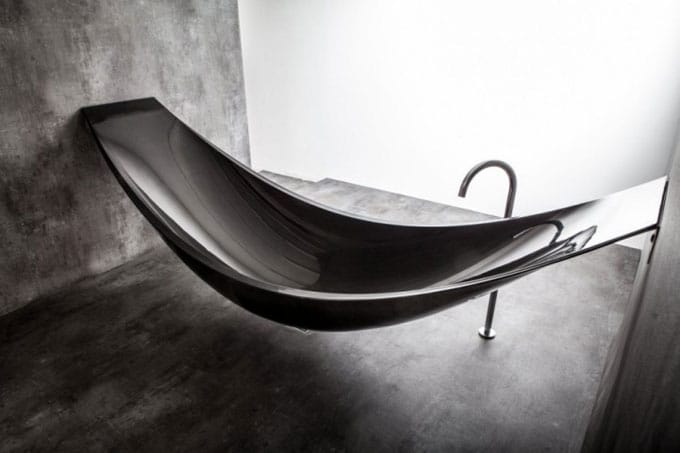 Are you seeing what I'm seeing? It's a straight up G floating hammock bathtub! The brilliant minds that came up with this are SplinterWorks, a UK outfit that specialize in bespoke bathroom, kitchen and interior designs.
As they explain on their site, the inspiration for the piece came from the relaxing and immersive nature of climbing into a hammock, naturally the synergy between bathtub and hammock has been sculpted into this suspended scultpure that provides a sanctuary for artful relaxation.
The floating hammock bathtub is made from carbon fibre which provides a light weight material, allowing it to hang off two steel brackets that are attached to the walls either side. But it also makes a good material as the weave of the fabric is a nod the the cloth of your typical hammock.
Check out the floating hammock bathtub HERE.