7 Of The Coolest Bathtubs Known To Mankind
Filed under: bathroom
Bathtubs are the centrepiece of a bathroom. There's no two ways about it. If you're rocking just the shower in your bathroom you're either still living in college or washing yourself with a rag on a stick on the side of the street. Check out these 7 of the coolest bathtubs we found online.
7. Fuzion Dual Whirlpool Bathtub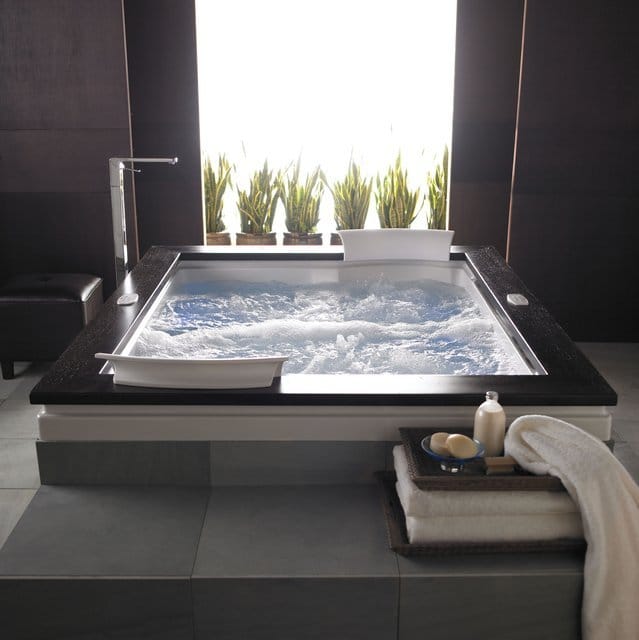 The sleek design and stony aesthetics of the Fuzion Dual Whirlpool Bathtub make it an instant favourite among bathroom connoisseurs . It incorporates a state-of-the-art overflow technology that gives it the visually pleasing full-fill look. It's got everything you need in there and more to make your bathroom dope:
Illumatherapy
Whisper quiet technology
LCD control
 Slip resistant flooring
The price tag comes in at a comfortable $7,210 USD. You can find out more about it HERE.