6 Best Air Purifiers For Formaldehyde and VOCs
Filed under: hvac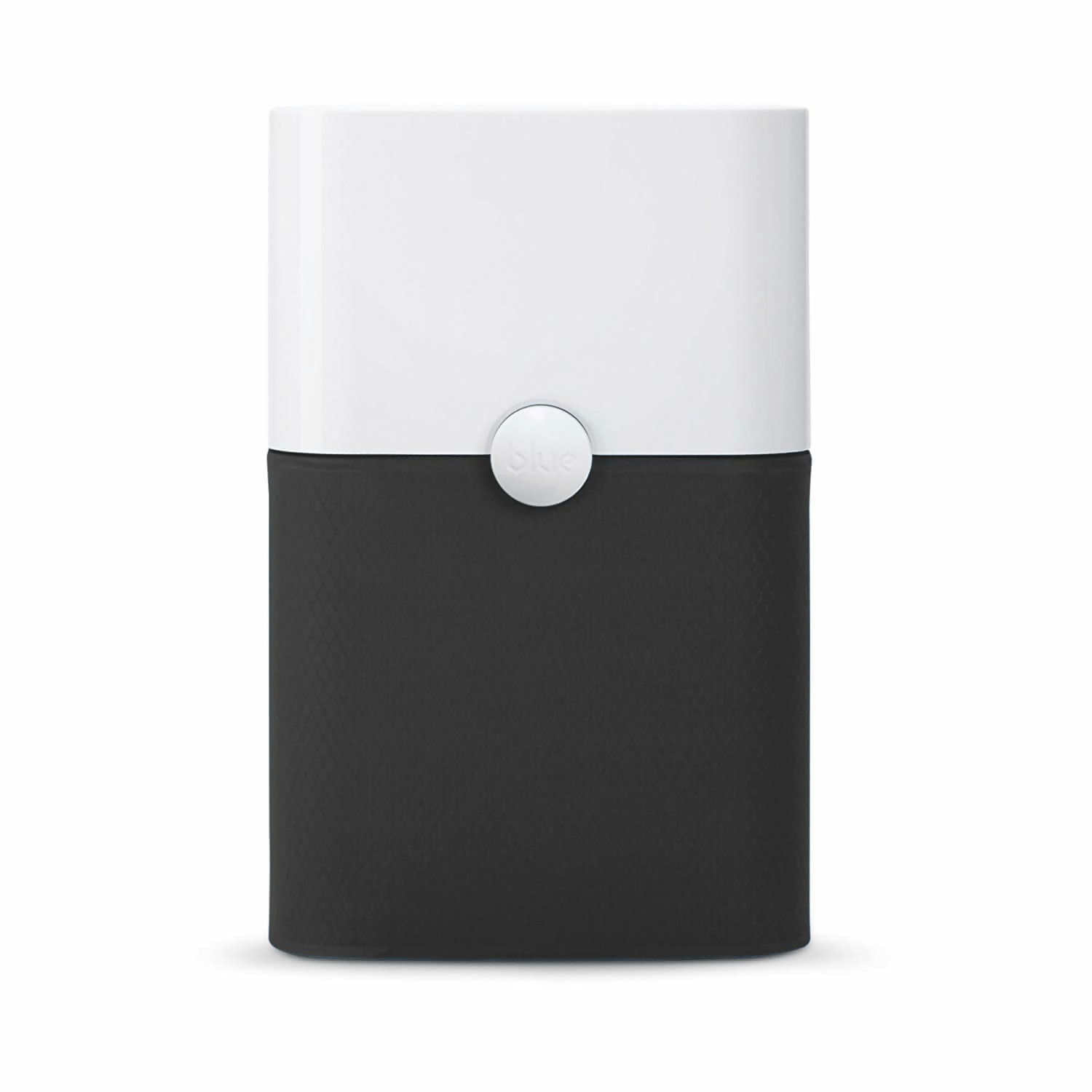 Last Updated: November 24th 2019
Check out the AIR DOCTOR PP200T currently with over 20% off. This is the top rated air purifier for formaldehyde and VOCs - this unit is capable of filtering out particles x100 times smaller than regular HEPA filters.
Nowadays, repainting your house or getting to buy brand new furniture or items made from plastic is as common as it gets. However, not too many are aware of the dangerous chemicals that exist in their houses. Volatile organic compounds, also known as VOCs, and formaldehyde are released by cigarettes, solvents, paints, adhesives, hobby and craft supplies, repellants, cleaners and disinfectants, air fresheners, pesticides and many others.
Depending on the exposure level, formaldehyde and VOCs may cause different side effects which definitely affect our health. The most common symptoms are nausea, headache, red eyes, wheezing and coughing. If things get worse, long-term exposure to a high concentration of these compounds may lead to skin burns, blindness or even organ failure which may lead to death.
For this reason, taking the precaution of cleaning the air from VOCs and formaldehyde is a must, especially if your home is modern and full of various furniture, glasses, recently repainted items, detergents, air fresheners and pest control chemicals and other. Of course, dealing with this type of problem is not an easy task. For this reason, purchasing an air purifier to deal with the harmful chemicals would provide a fast and effective solution to the issue.
Moreover, there are lots of air purifiers on Amazon designed just for the purpose – they not only clean the ambient air from dust, bacteria, viruses and other pollutants, but also from VOCs and formaldehyde. In addition, we have compiled a shortlist of 6 of the best air purifiers for formaldehyde and VOCs along with a brief buyer's guide.
A Buyer's Guide for the Best Air Purifiers for Formaldehyde and VOCs
Specially-designed for the purpose
First and foremost, when choosing the right air purifier for the purpose of cleaning the ambient air from chemicals, you should only go for units with oxidant chemicals added to their carbon and HEPA filters. The best air purifiers for formaldehyde and VOCs have potassium, permanganate, alumina and potassium iodide added as oxidant chemicals in their filters.
Size
Secondly, size always matters and should be considered correspondingly. Bear in mind that small units can be portable and lightweight but most of the times aren't capable of dealing with VOCs and formaldehyde. Moreover, if you're trying to purify the air in a larger area, then you'll definitely need something bigger for the purpose.
Quiet operation
In addition, consider purchasing a quiet-working unit. Being able to enjoy your air purifier's work without getting annoyed by its noise is quintessential to allowing yourself to constant airflow of VOC-free air. This is mainly due to the fact that air purifiers are often used in bedrooms and at nights which may interrupt sleep unless the unit is noiseless.
Efficiency
Last but not least, providing energy efficiency is nothing out of the blue as everyone is looking for such devices. Because air purifiers are almost constantly turned on, an energy-saving unit would be quite beneficial to your bills as you won't have to pay a bulk of money at the end of each month. After all, combining healthiness with saving money would be a reasonable choice.
6 of the Best Air Purifiers for Formaldehyde and VOCs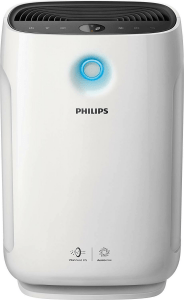 Pros:
Easy to use
Easy to clean
Sleek design
Lightweight
Quiet
Effective
Wi-Fi connectivity and Smart Sensor
5 purification settings
Cons:
Expensive
Complaints about issues with the App
Somewhat low fan power for the price
Air Matters app requires setting up an account
Review:
To begin with, Philips is one of the most well-known electronics and technology brands in the world. However, they just joined the air purifier industry a few years ago. The 2000i Series AC2889/41 is an attempt to give the customers everything they want from an air purifier – a smart design, tons of additional features, a good-looking appearance and an effective air cleaner.
To some extent, the manufacturers have achieved their goal. One thing that distinguishes this air purifier from the others is its Wi-Fi connectivity function. It certainly improves its design compared to its predecessor, the 1000i. Also, there is a near 360-degree air intake system, which allows the delivery of much more polluted air at once.
Apart from the design, the air purifier offers a 3-stage filtration, including a True HEPA filter and an activated carbon filter which is specifically suitable for all types of smoke, gases and chemicals like formaldehyde and VOCs. What's more, the unit can easily cover the impressive 850 sq. ft., which is much larger than most of its counterparts. Also, the AC2889/41 is definitely among the energy-savers with a maximum of 56 watts of energy consumption.
Pros:
Easy to setup
Easy to use
Quiet
Auto Sensor which measures and adjusts filtration level to air quality
Has a dim setting
Has UltraHEPA filter
Sleep timer with automatic shut-off
Change filter alert
Cons:
Pricier than other units in the category
Expensive replacement filters
Somehow heavier than similar air purifiers
Review:
As the manufacturer states, the Ultra HEPA filter is 100 times more effective than ordinary HEPA filters and is able to catch 99.95% of the smallest and most dangerous particles which are smaller than 2.5 microns. The dual-action carbon/gas trap filter is designed to capture dangerous ozone, gases and VOCs like formaldehyde.
Although it's pricier than expected, the AIR DOCTOR PP200T 4-in-1 Air Purifier really has value as it has tons of features to offer. The air purifier changes air 3x per hour in 900 sq. ft. room – considerably larger area of space than most air purifiers. The Auto Sensor feature allows you to leave the unit to measure and adjust the filtration level according to the ambient air quality. Moreover, you get the standard sleep timer and change filter alert features.
Most importantly, 50250-S is really effective when it comes to cleaning the air. It works without any side effects to it and on the lowest setting, it creates a fairly unnoticeable noise. Even though it's not the ideal unit for VOCs and formaldehyde, it may be suitable for removing pet odors and dander, allergens and dust.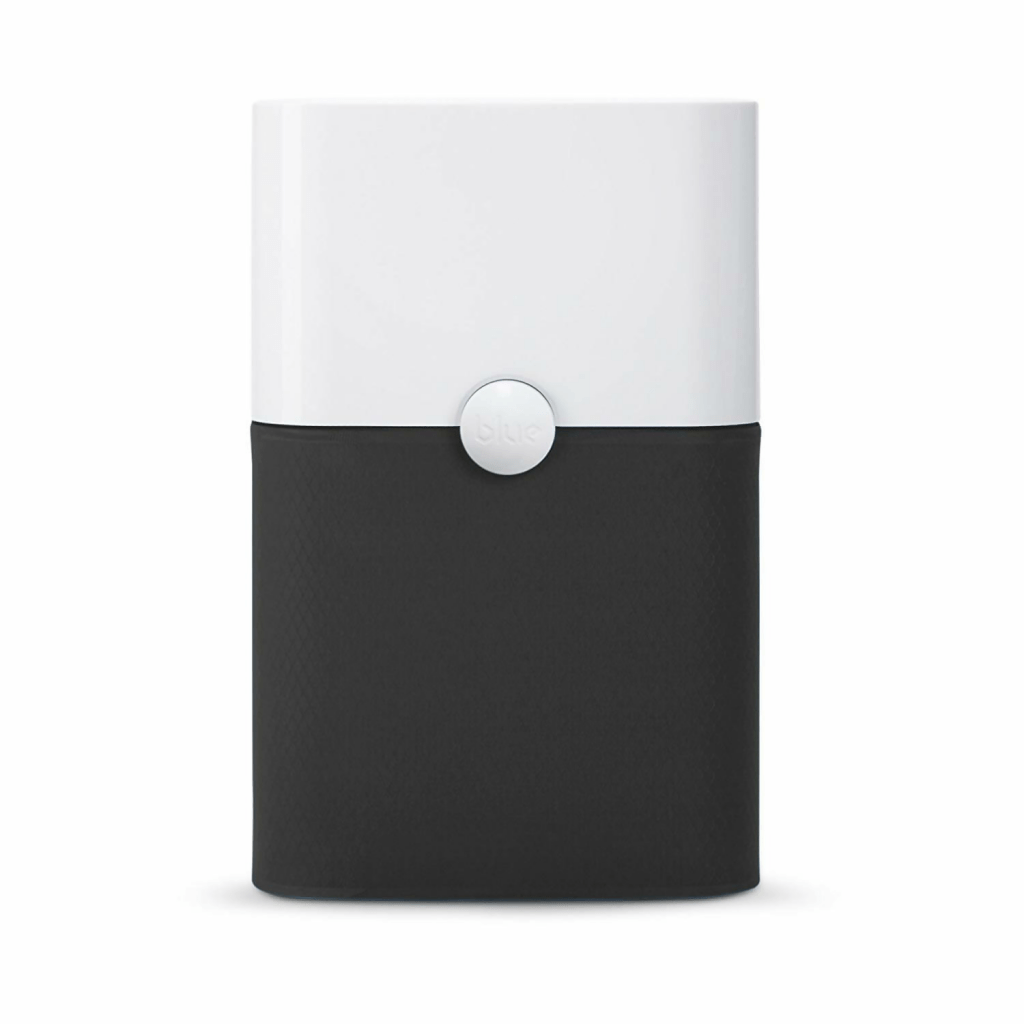 Pros:
Energy-efficient
Clean design
Easy to operate with
Quiet
Low-cost filters
Good value for the price
Lightweight
Cons:
Doesn't have a timer
Doesn't have a True HEPA filter
No air sensor included
Doesn't have any portability features
Complaints about a bad smell
Review:
If you're looking for a large-room air purifier, the Blue Pure 211+ is one of the best air purifiers in the low-cost category. On top of that, it will easily eliminate any odors at your home. This unit is ideal for smaller rooms and with its 13 lbs of weight, it is easily moveable around the house.
In addition, the air purifier has a simple 3-stage filtration. The unit doesn't have a True HEPA filter, which is a huge disadvantage. However, the manufacturers have added an activated carbon filter designed to deal with smoke, odors, gases, VOCs and formaldehyde.
Last but not least, this unit offers up to 540 sq. ft. of coverage. Considering its size, the Blue Pure 211+ offers quite a lot of power. Thanks to the HEPASilent technology, the manufacturers have delivered a delightfully silent air purifier with a noise level of 31 to 56 dB within its 3-fan speed. Most importantly, the Blue Pure 211+ is the champ of energy-saving as it runs at 30 to 60 watts for energy consumption.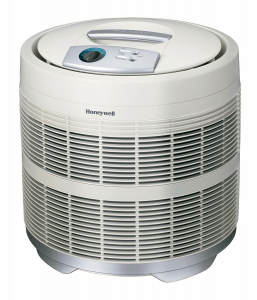 Pros:
360-degree airflow
5-year warranty
True HEPA filter
Designed for large and extra-large rooms
Integrated SurroundSeal technology which helps minimize air leaks
Very effective
Cons:
Somehow not as attractive as other air purifiers in the category
Offers only 2 filter stages
Complaints about oil leakages
Complaints about short lifespan
Some units may emit a bad smell
Somehow noisy
Review:
Although this may not be the ideal unit to deal with VOCs and formaldehyde, the Honeywell 50250-S might be just what you've been looking for if we're talking about regular air purifiers.
Probably the most important feature, this air purifier has a True HEPA filter along with a carbon pre-filter for the larger particles. The manufacturer states that it is suitable for large and extra-large rooms of up to 390 sq. ft. What's more, the purifier has a 360-degree air intake to maximize its efficiency.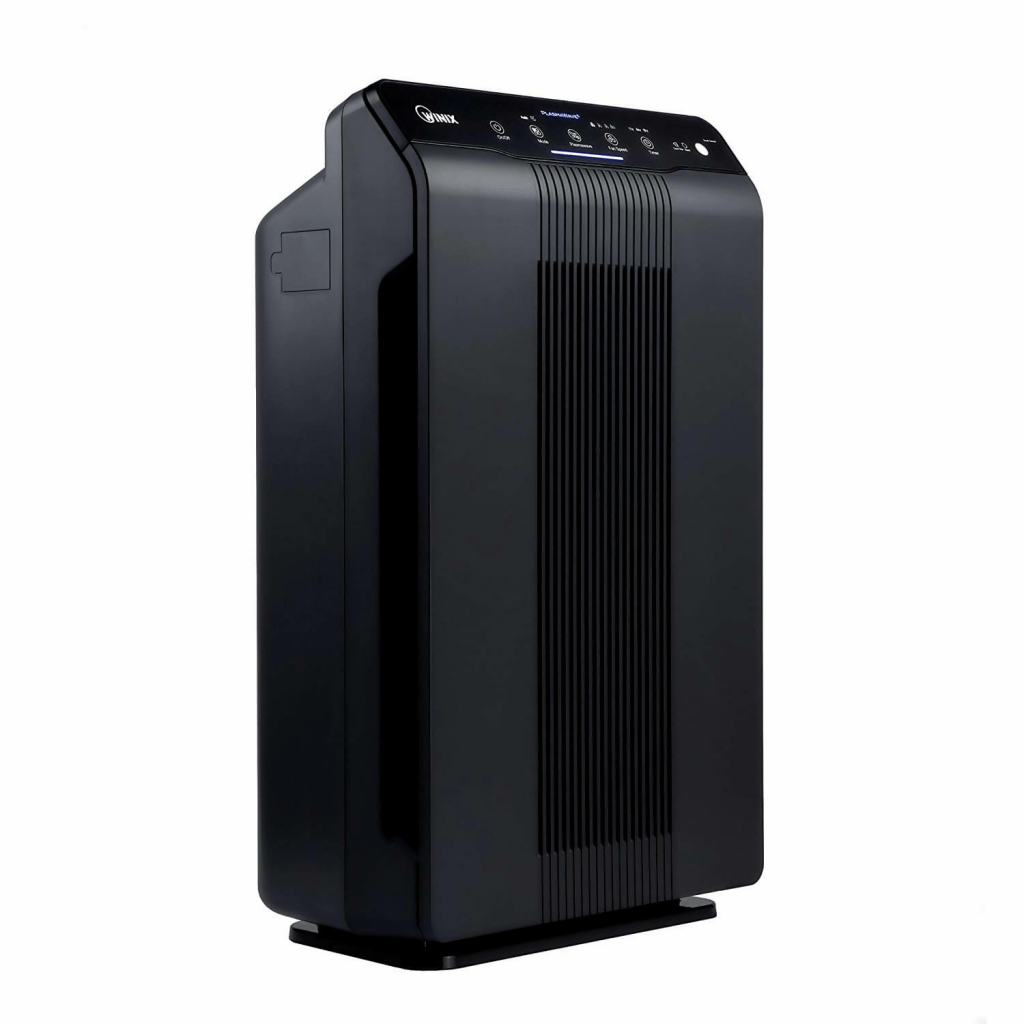 Pros:
3 filters with innovative technology introduced
Easy assembly and cleaning
Effortless maintenance
Extremely quiet
Has a remote control
Quality filtration
Cons:
Very expensive replacement filters
Complaints about a bad smell
According to customers, the PlasmaWave might actually pollute the air
Malfunction issues
The remote may be a bit unreliable
Sleep mode only allows you to run the product on Low
Review:
As stated in another article, the Winix 5500-2 Air Purifier comes from a manufacturer with over 40 years of experience in the field. It has a sleek construction with 3-stage filtration. This air purifier has everything you need to have clean air at your home – activated carbon filter, True HEPA filter and an innovative Winix PlasmaWave technology.
The innovative PlasmaWave technology works by forming Hydroxyl Radicals which then attack airborne radicals, including viruses, bacteria and other unwanted organic compounds. After they are destroyed, they are transformed into harmless water molecules.
As for the features, this purifier has a remote control which makes things easier than ever. Additionally, there are two handles on the sides that make moving the 5500-2 really effortless. The model also has a LED life indicator that reminds you when filter replacement is due. A typical Smart Sensor helps detect the change in the quality of the air and you can easily adjust the fan speed according to it.
Pros:
Built-in sleep timer
Ultra-quiet operation
4 filtration levels
Energy efficient
Filter change indicator
2 Smart modes
Timer / Delayed Start feature
Cons:
Somehow expensive replacement filters
Complaints about defective or used included filters
Auto fan speed sensors randomly send the unit to full fan speed which is really loud
Review:
At first, this air purifier isn't any different than its counterparts. However, Rowenta PU6020U2 has something that other products can't offer. This is the NanoCaptur filter which is specially designed for eliminating formaldehyde. It also includes a pre-filter to trap larger particles like human and animal hair, an active carbon filter to filter out the odors and harmful toxins such as paint fumes and a HEPA filter which targets animal allergens, bacteria, viruses, dust mites, pollen and etc.
Apart from its unique feature, the unit offers the standard timer feature as well as a filter change indicator. Also, you can manually select one of the four speeds to adapt the filtration level or take advantage of the 2 Smart modes – Auto Mode and Night Mode, where the filtration speed is automatically adjusted according to the air quality.
Final Thoughts
To conclude, most modern homes are designed to save energy and to isolate the inside from the outside. Unfortunately, this causes more trouble than expected as indoor pollutants are now more than ever. For this reason, maintaining a healthy lifestyle is a must and choosing the best air purifier for formaldehyde and VOCs for your house or office should be made reasonably and according to your needs.