The Best Heat Press Machines On The Market
Filed under: tools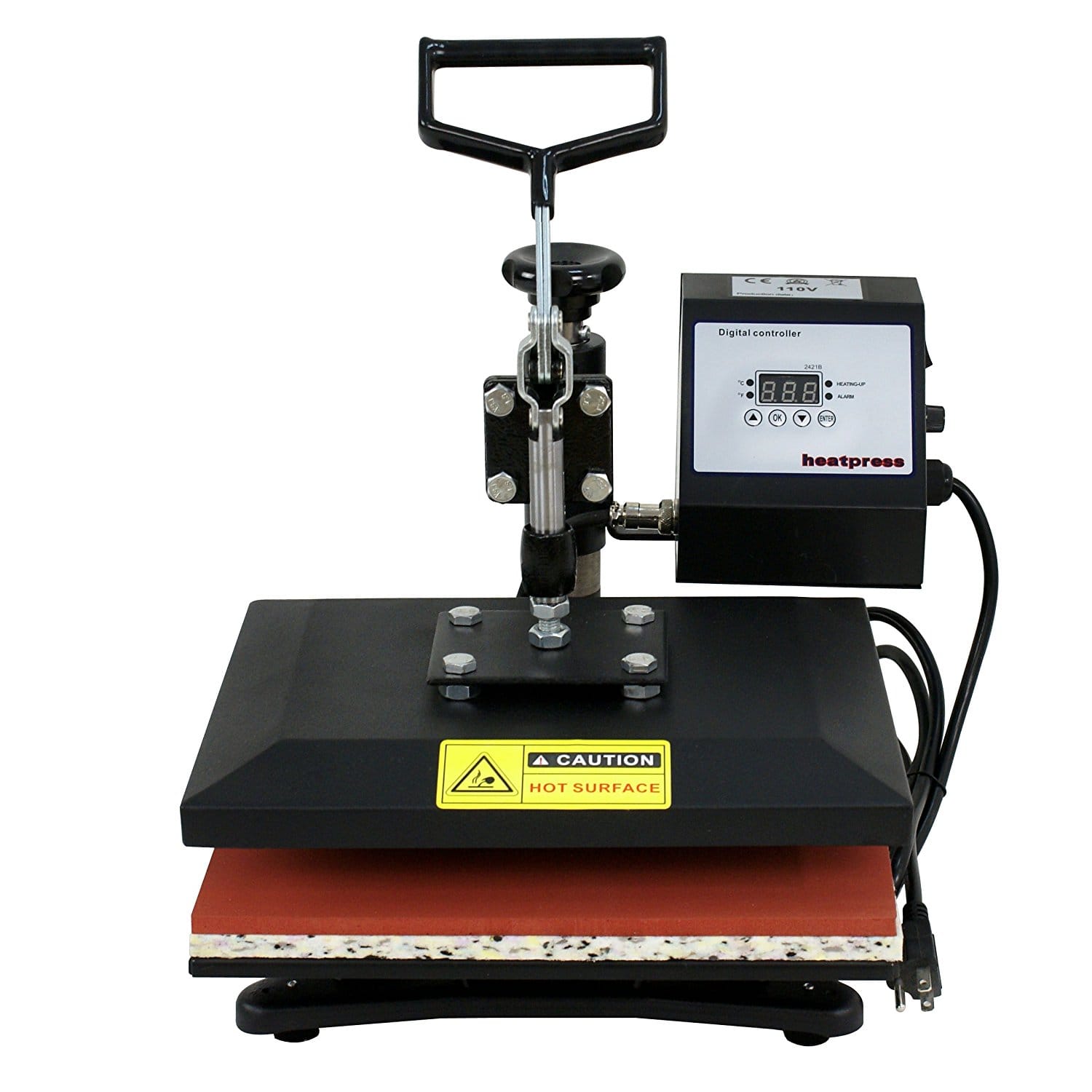 Heat press machines are great for business and personal use. They allow you to transfer an image onto a piece of clothing quickly and easily. The transfer business is growing and there are many market stalls and shops offering unique prints. Whether you want to start your own business or make your own quirky t-shirt designs, a heat press is much more convenient than using an iron. In this guide, we'll explore heat press machines and give a comprehensive review on the best heat press machines on the market.
What Are Heat Press Machines?
Heat press machines are devices which allow you to transfer an image onto another material. The versatile machines can transfer an image onto fabric, wood, metals, paper, ceramic and bags. Many use a heat press to transfer their own custom designs or company logo. They're easy to use and can increase a company's profitability.
If you have a business and need to produce products quickly on a large scale, then heat press machines allow you to do so. They also reach temperatures irons can't, giving a secure transfer with a professional look.
How Do They Work?
Heat machines make use of the heat and pressure to imprint designs onto a material. You can set the thermometer to the required temperature and the machines will heat. More modern machines have digital timers and when they reach the desired temperature an alarm sounds.
Presses open with a handle, and the material is placed onto the plate along with the transfer paper. The press is then closed, and the timer is set to imprint the design. Transfer paper usually has instructions on how long is needed to transfer the graphic. The print should is left for 24 hours before washing the material to ensure the transfer stays in place.
There are manual and automatic versions of the devices with the automatic being the superior design. Manual presses require a lot more human involvement and can take a lot of time to produce one piece of material. Automatic presses work a lot quicker and are much better for professional use. They make high-quality designs but are more expensive than manual presses.
The Types Of Heat Press Machines
There are many types of heat press machines and they all work in different ways. The right machine for you depends on personal and professional needs.
Clamshell Heat Presses
This machine has a hook on one end and works on multiple surfaces including mugs, t-shirts, sweatshirts, and boxes. The unique hinge design makes it stand out from other devices. The hinges are between the upper and lower plates, which allow it to open and close like a clam. Clamshells come in both automatic and manual forms, giving the user a choice of which is best for them. They are also portable so ideal for independent or professional use.
The main advantages of the clamshell are their ideal for beginners due to their ease of use. The compact design saves space and can be stored in small rooms. They also ideal for people on a low budget, yet allow mass production.
Swing Away Heat Press Machines
The Swing press machines are built for easy printing. The upper plate swings away from the lower plate allowing easy movement when placing materials onto the plates. It gives elements of safety and protects users from burning themselves when removing their designs.
Every type of material can be used with the swinger and its versatility makes it one of the best heat press machines. The swinging mechanism is also more comfortable which makes it ideal for mass production as there's little chance of straining muscles. However, it's a large machine and not portable. It's best for commercial use and achieves high-quality results.
It's designed for people that have experience using heat press machines and gives consistent pressure on garments.
Draw Heat Press Machines
This machine has a fully moveable lower platen, giving users the opportunity to inspect the material and see if the desired result has been achieved. It's also safer because the risk of touching the upper plate is lower.
Another advantage of draw press machines is their portable and compact, so their perfect for market use and transporting to shows.
Sublimation Heat Press Machines
If you want to transfer digital designs onto a material, then the sublimation is the best heat press machine. It has a unique design which ensures the dye in the transfer paper doesn't stain designs when the plates are pressed down.
They can also produce a wide range of garments and the large plate allows for mass production.
Things to Consider
There are some things to think about when buying a heat press machine to ensure you get the best one for your needs.
Heat presses should display an accurate temperature and time. Modern designs usually have digital displays which help users keep track of temperature changes. It's important to buy a machine that can be trusted.
Think about the size of the platens. Heat press machines don't come in just one size, and it's essential to consider the materials you'll be using to ensure you're able to produce a wide range of designs in a variety of sizes.
The thickness of the platen should be at least ¾" thick to keep heat. If you're producing a lot of designs, then anything less won't achieve consistent results.
The three most important things for producing high-quality designs are time, pressure and temperature. By considering these you'll be able to choose the best heat press machines to deliver superior results.
The Best Heat Press Machines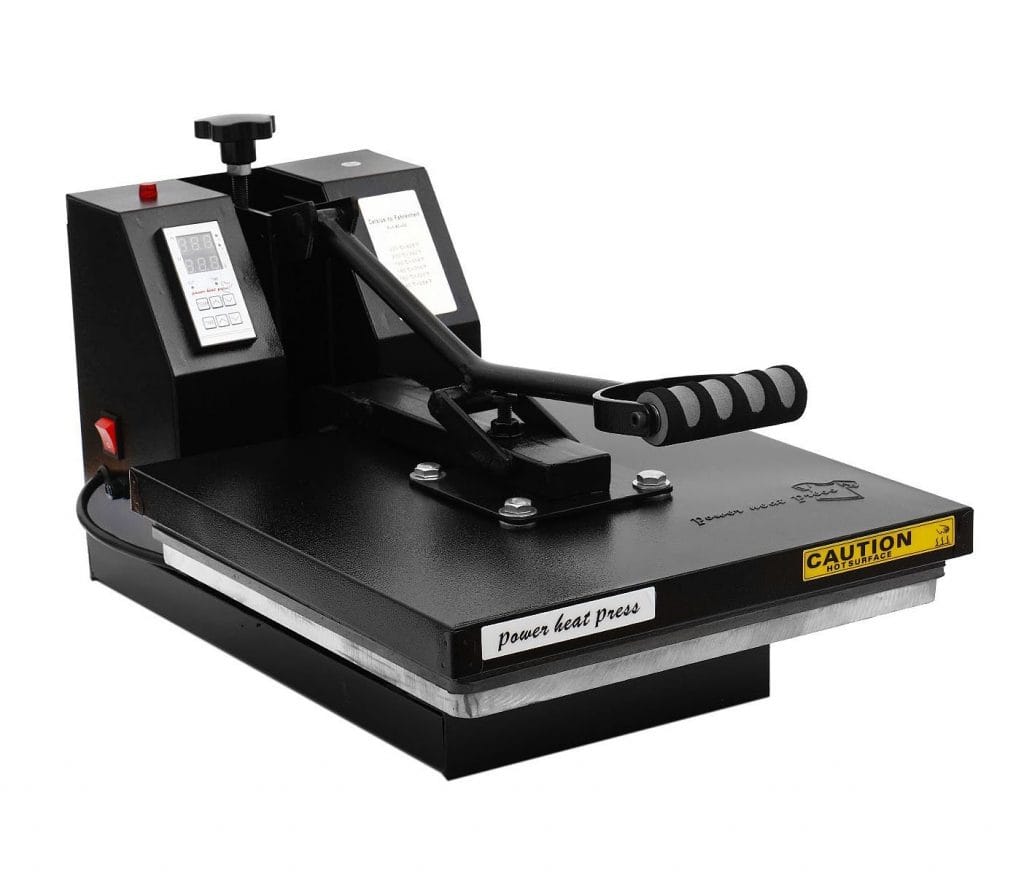 The PowerPress machine has an LCD control board which displays the time and temperature accurately. It also guarantees a consistent heat with the thickened aluminum plate. The dual electric system provides a safe operation and when the transfer time is complete an alarm sounds.
A solid design makes printing on a wide range of materials easy and it's fun to use. From personal to professional use, the Powerpress won't let you down. If you're printing t-shirts the maximum size is Mens XXL which is suitable for most businesses. Anything larger and you'll need a machine with a larger platen. The machine is quite heavy which means it's not really portable but it's many features compensate for that. Overall, the Powerpress is one of the best heat press machines available.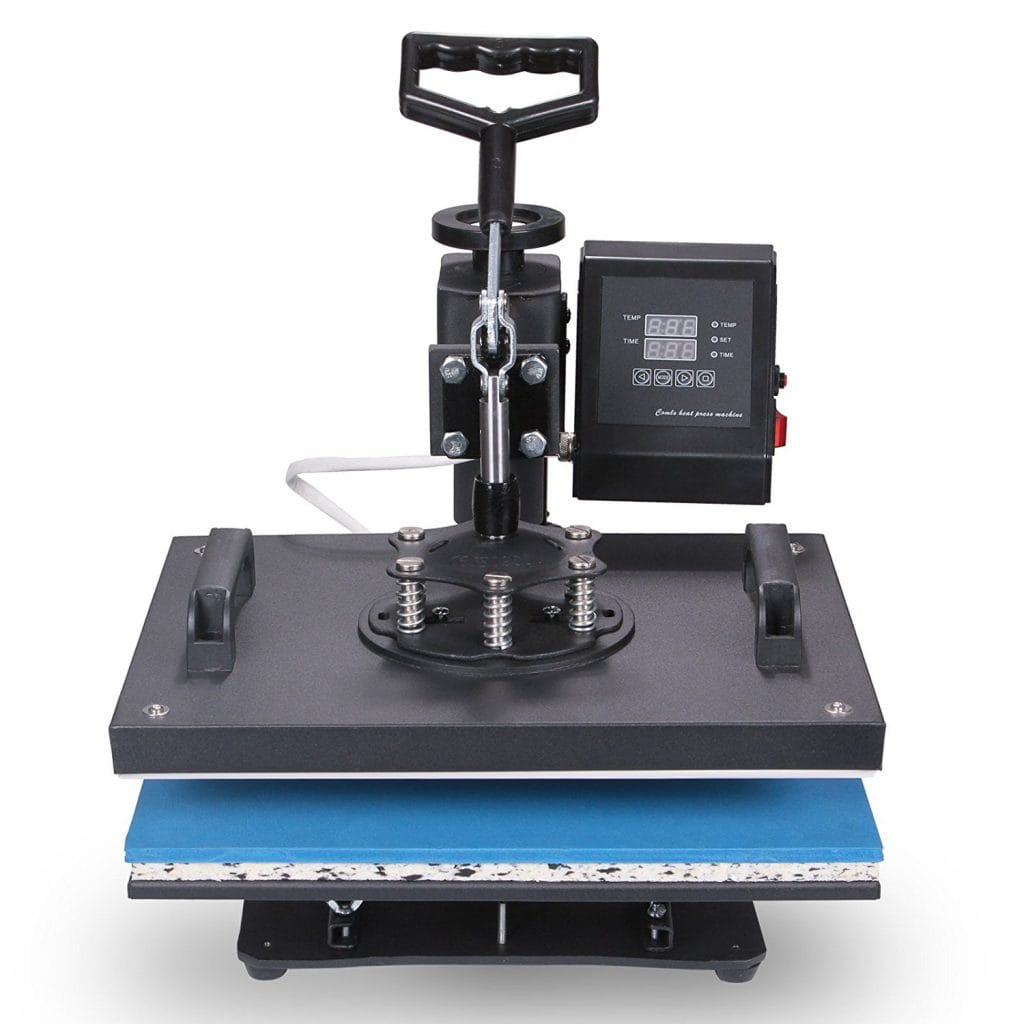 This swing-away heat machine has an abundance of must-have features to ensure quick and convenient use. For businesses that produce a lot of designs, the comfortable rubber grip handles allow products to be made continuously without the need for a lot of breaks. The digital timer and temperature display is easy to read and has been updated to provide accurate readings.
It's a quick machine and if you're printing t-shirts it takes around 40 seconds. An issue with this machine is it doesn't come with instructions for the attachments, meaning setting up and learning how to operate the machine can take some time. Overall it's a good design and provides consistent results but it's probably best for home and small business use.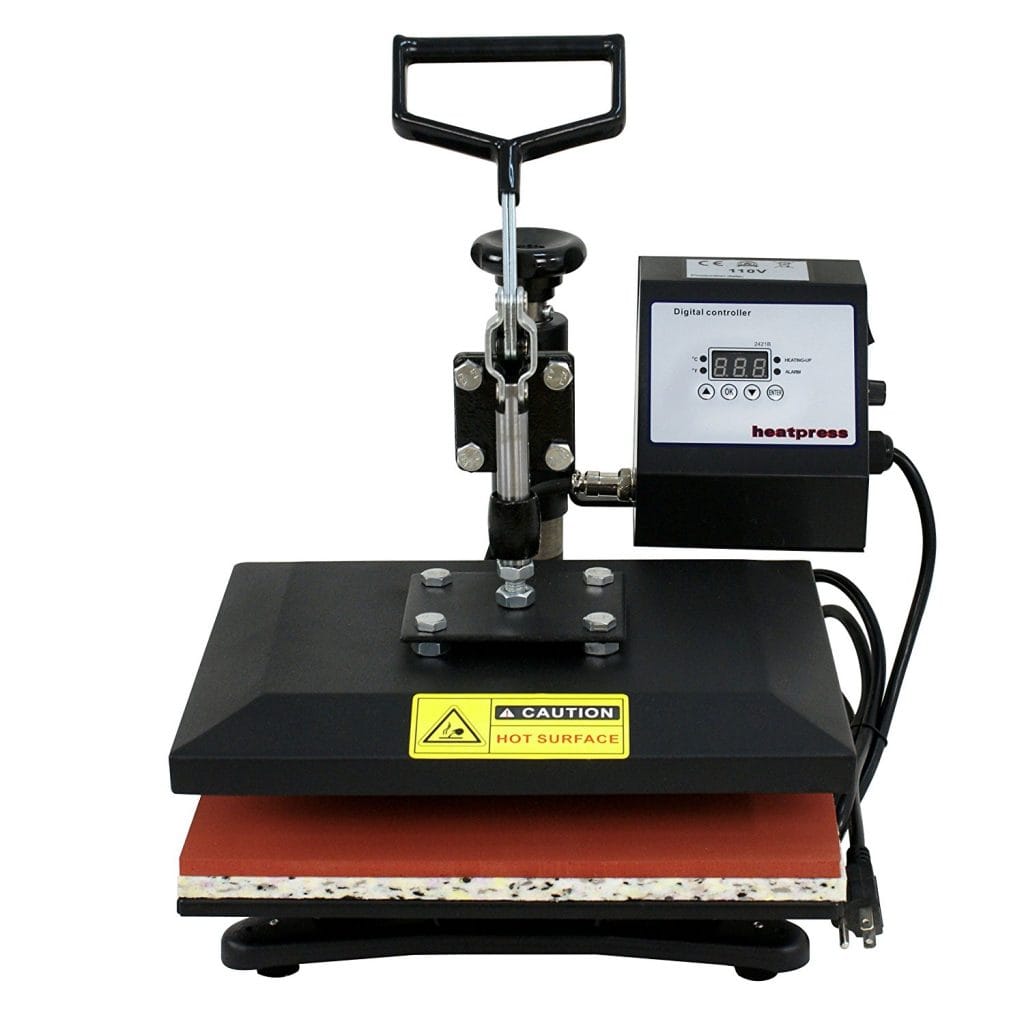 Super Deal's heat transfer machine doubles as both a clamshell and swing away model. It's convenient to use and perfect for both personal uses. The upper platen rotates 360 degrees so you don't need to worry about nasty burns when removing the material. It's a versatile machine capable of making high-quality designs on a variety of materials.
The temperature and timer work well and deliver accurate readings. The main issues are the heat press is quite small, so won't produce large materials and it doesn't come with instructions. You either have to know what you're doing or go on YouTube to find information. There are some faults in the design including a loosening temperature panel and its durability is questionable. Overall, it's a good model but definitely not one of the best heat press machines.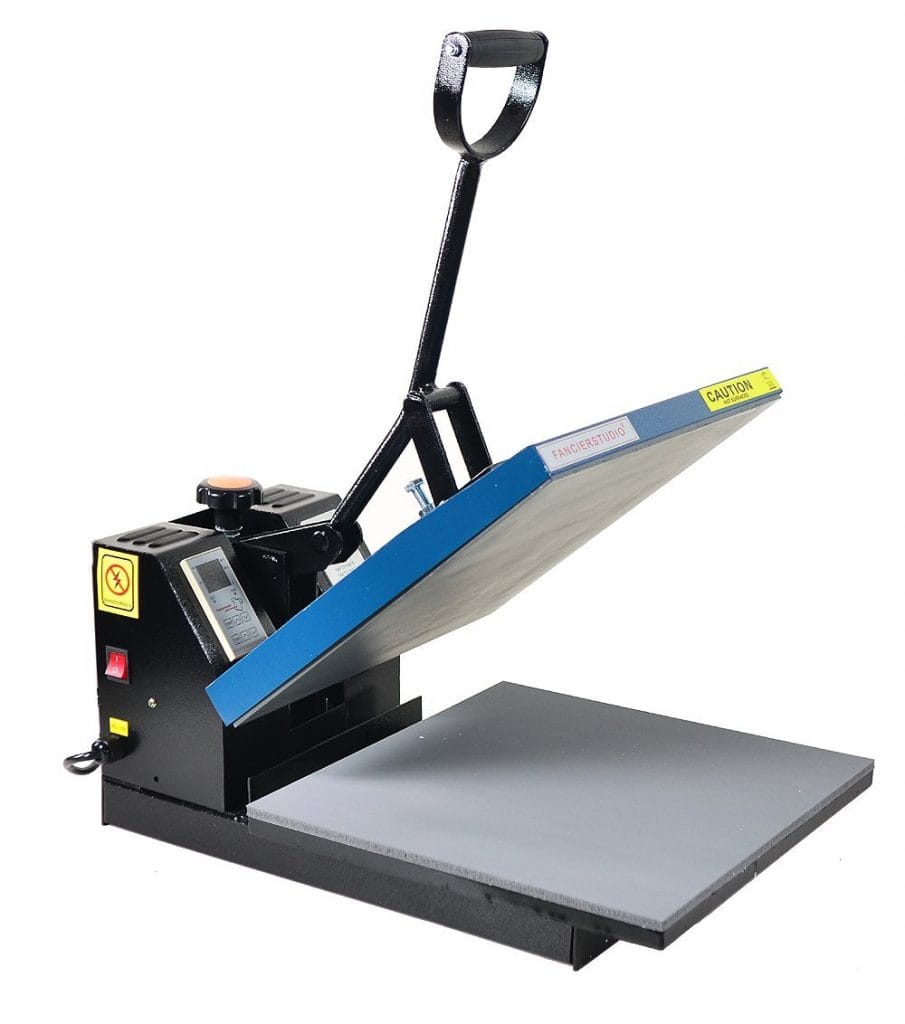 This sublimation heat press has a temperature of up to 699F, which means it can produce high-quality designs with a broad temperature range. The platen is durable with an extra coating and a silicone base. The press is compact and transportable. It can be stored in small spaces making it convenient for home use and small businesses.
The Teflon sheets included need to be kept in place or the material will burn and there's no instruction manual included. However, the press is easy to set up and shouldn't take much time. Overall its a well-performing machine with features that make printing convenient and one of the best heat presses on the market.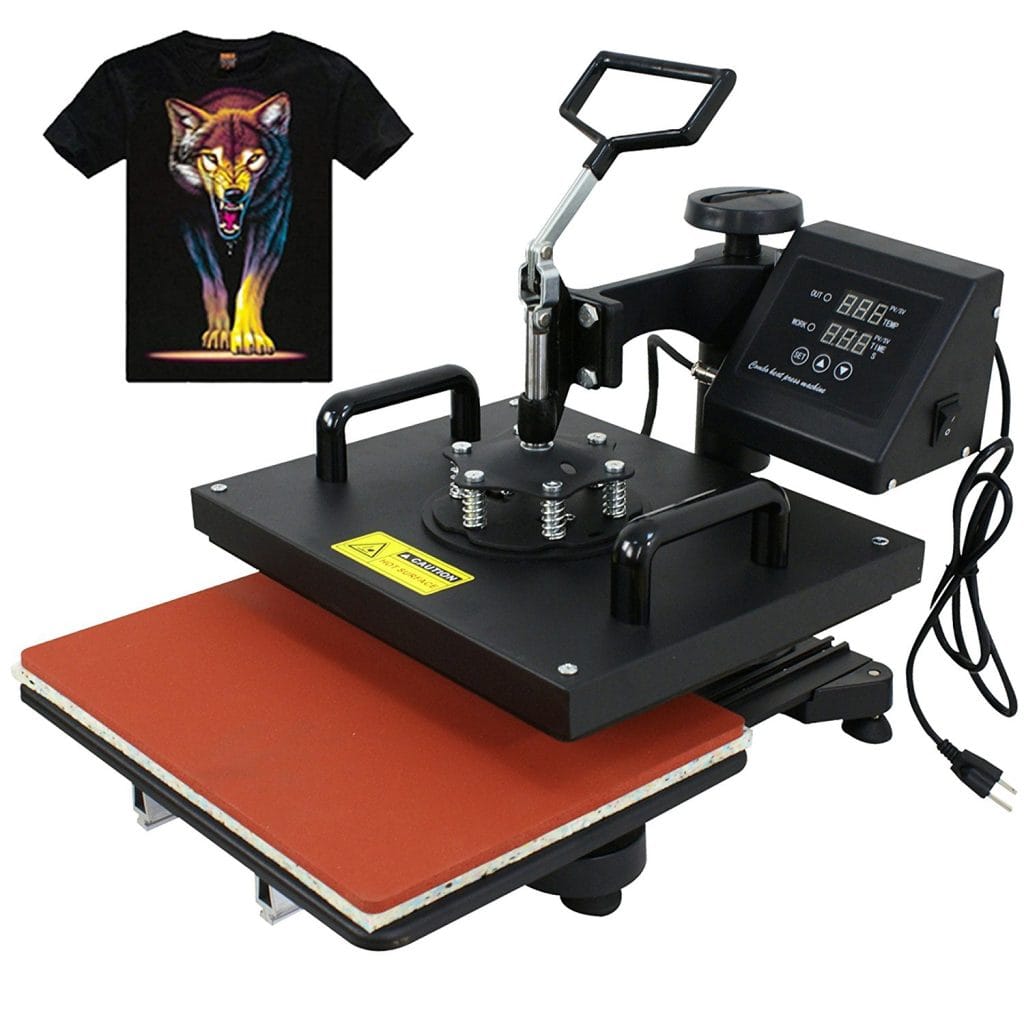 This all singing all dancing heat press certainly boasts a lot of features, but do they all perform well? It has a 360-degree plate which makes operating the machine easy. If you're looking to make t-shirts, mugs and other materials then there are many attachments to make it easier. The digital LCD controller allows you to select Fahrenheit and Celsius temperatures and the alarm sounds when the transfer is complete.
The instructions aren't impressive and are poorly written. There are youtube videos that explain how to use the press in more detail. The press performs well but there can be some issues with maintaining a consistent temperature. There aren't any huge issues, but it lacks durability and there are better models on the market.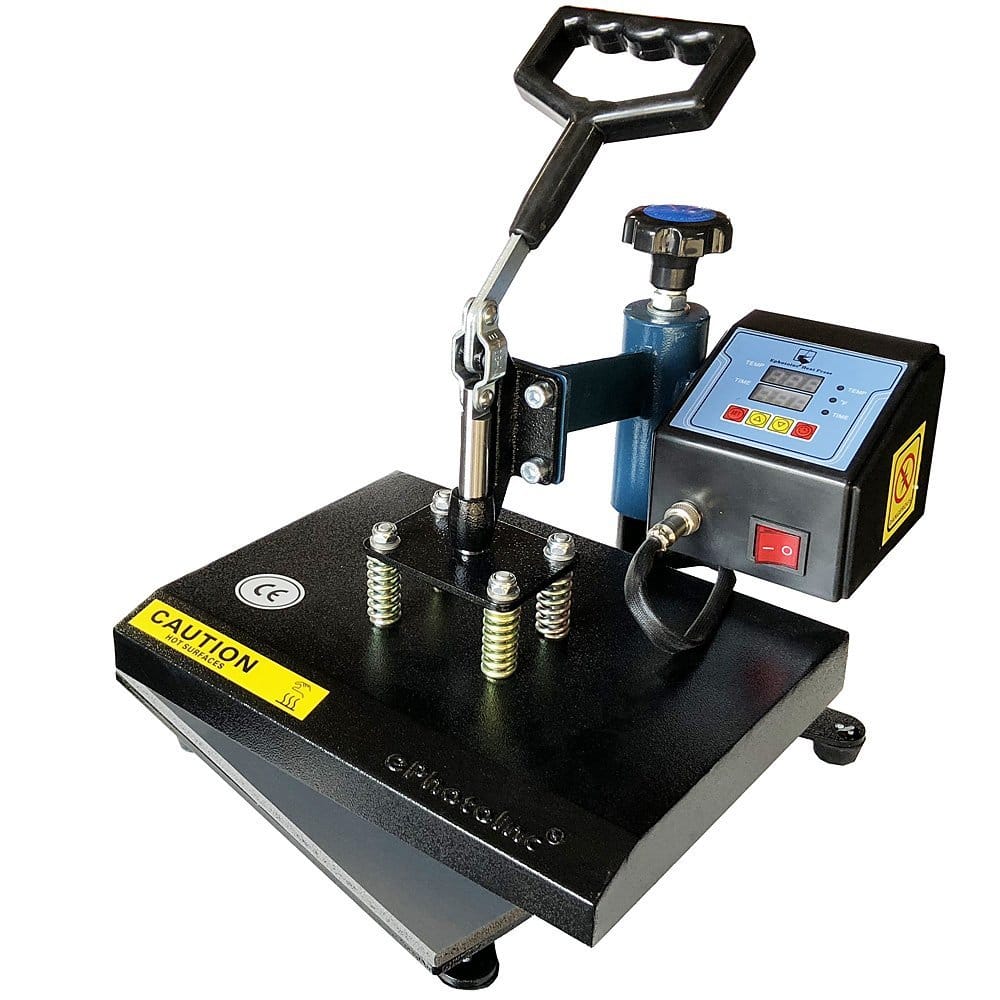 ePhotoIncs swing away sublimation press has an aluminum coated platen which is specially coated to provide an even temperature. It's an easy to operate machine that comes fully assembled, making it easy to use and there's no set-up time. The pressure is adjustable and it transfers designs well. It's ideal for personal and professional use and the temperature and pressure ensure you create a good quality product.
It's an ideal size for small businesses and personal use, but large companies may need a bigger press. The swing sway design needs a spacious working area, so if you don't have a lot of space then a clamshell press may be more suitable for you. If you're making adult t-shirts, you have to move the fabric in order to fit the plate which makes the press better for smaller items. Overall it performs well and there aren't any major faults with the product itself. If you want a press for home use then it's definitely one of the best heat press machines.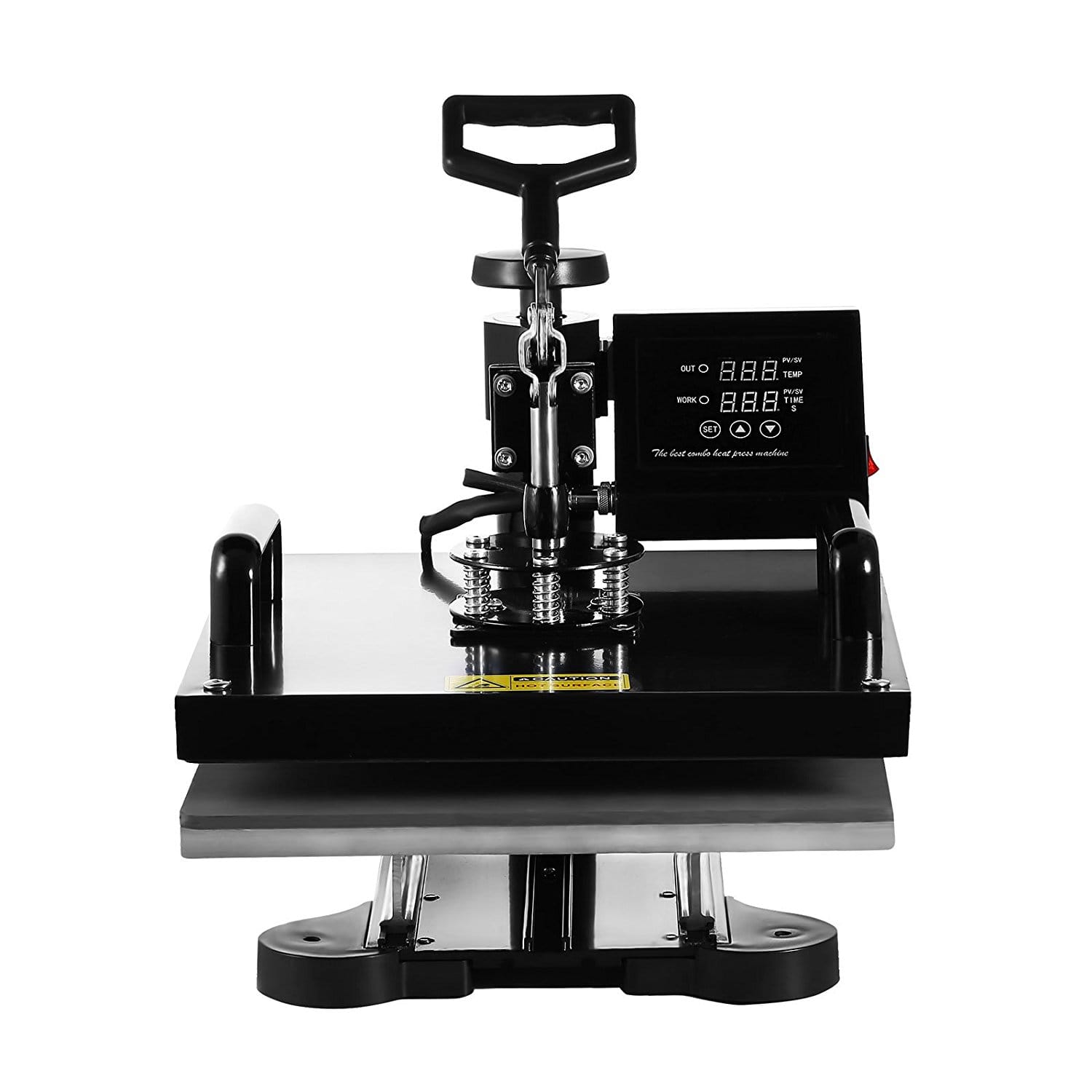 If you're interested in making designs for a lot of products then this 8 in 1 swing away sublimation press is for you. The attachments provided allow you to make t-shirts, mugs, mouse pads and many other items. It has a multi-spring balancer which distributes an even pressure along the whole platen. The press is built to last, with a steel frame and will last a long time.
It doesn't arrive assembled but the set-up is easy and only requires screwing a few components in. the timer and settings can be changed. The machine produces a large variety of designs and it works for both professional and personal use. It's a great heat press and one of the best heat press machines available.