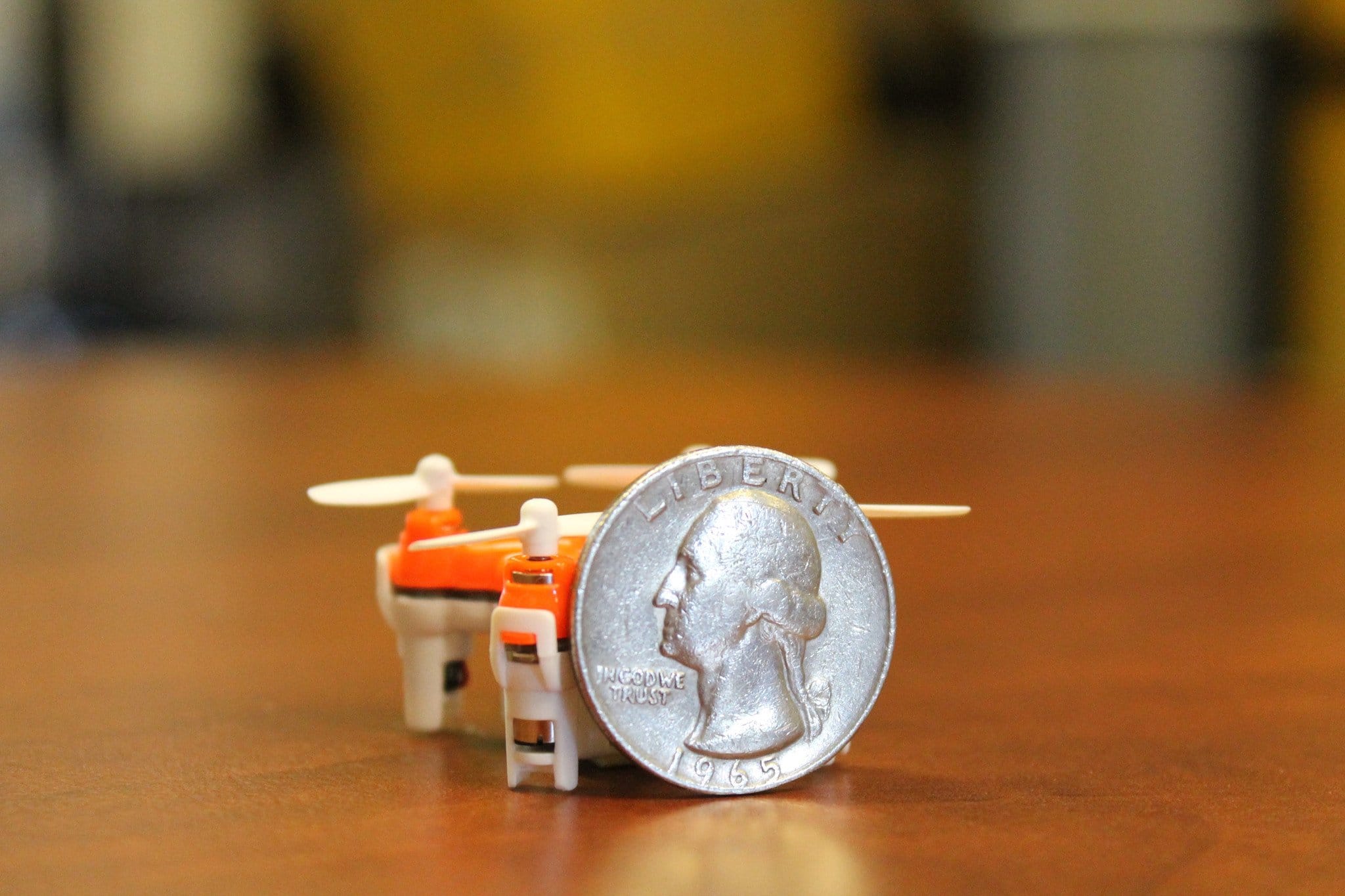 We've compiled a list of the best nano drones in terms of popularity, reviews, design and functionality. From the smallest nano drone in the world, the perfect spy nano drone, they're all in there.
Read: You'll Never Want To Leave These Dope Hanging Chairs
Best Nano Drones - #1 SKEYE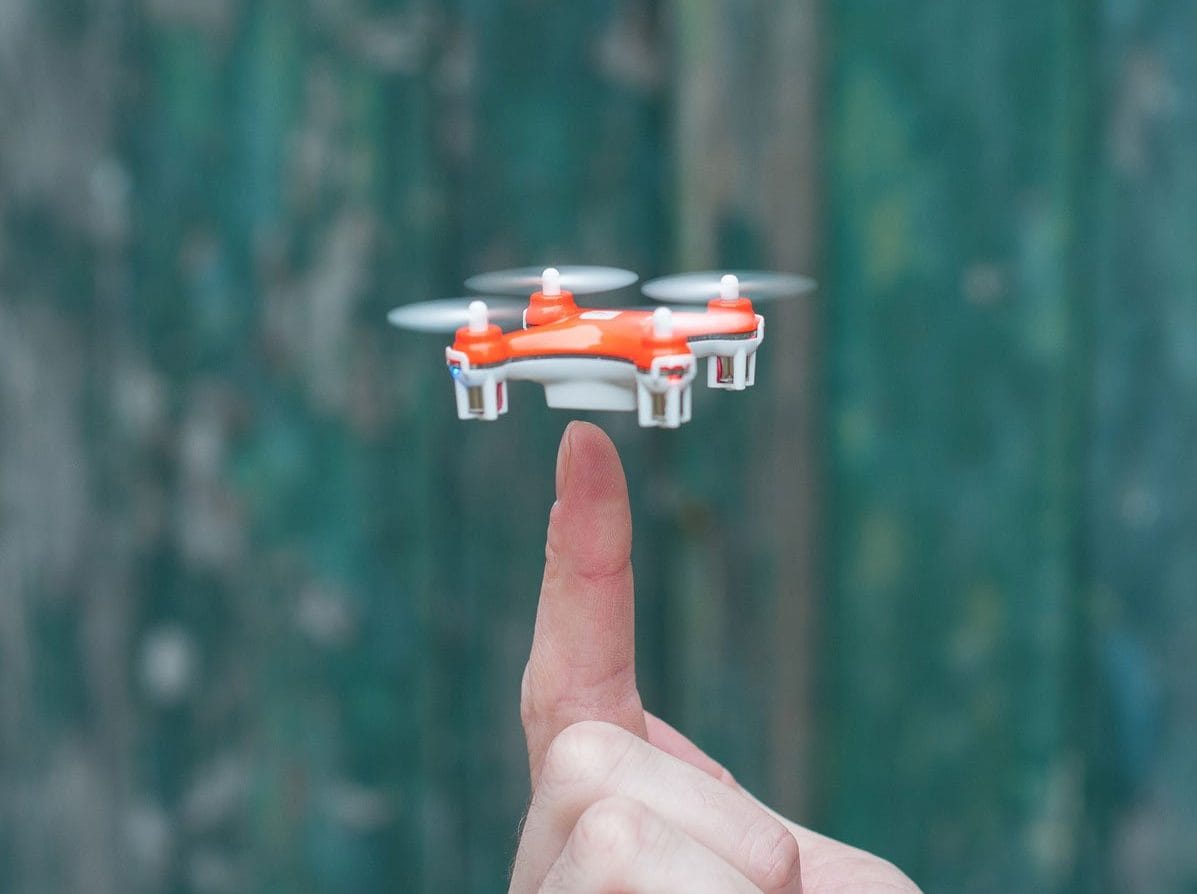 The SKEYE is a seriously small drone measuring in at 1.57" x 1.57" (4cm x 4cm).  The precision nature of this quadcopter allows you to fly with such deftness, you'll be pulling out figure of eights in no time.
What makes this drone so great is that it comes with three flight modes: beginner, advanced and expert. Each of these modes help you to achieve proficiency at these separate levels without getting overwhelmed by the initial complexity of drones.
A warning with such small drones is that it is not recommended to fly outdoors if there is wind - it will blow the drone to kingdom come! Make sure it is a calm day if you choose to take it outdoors.
Flight time: 7-8 minutes
Charging time: 30 minutes
2.4 GHz remote
2 - 3 weeks delivery
Price: $24
Checkout the SKEYE in action below:
The Coolest Nano Drone - Sky Viper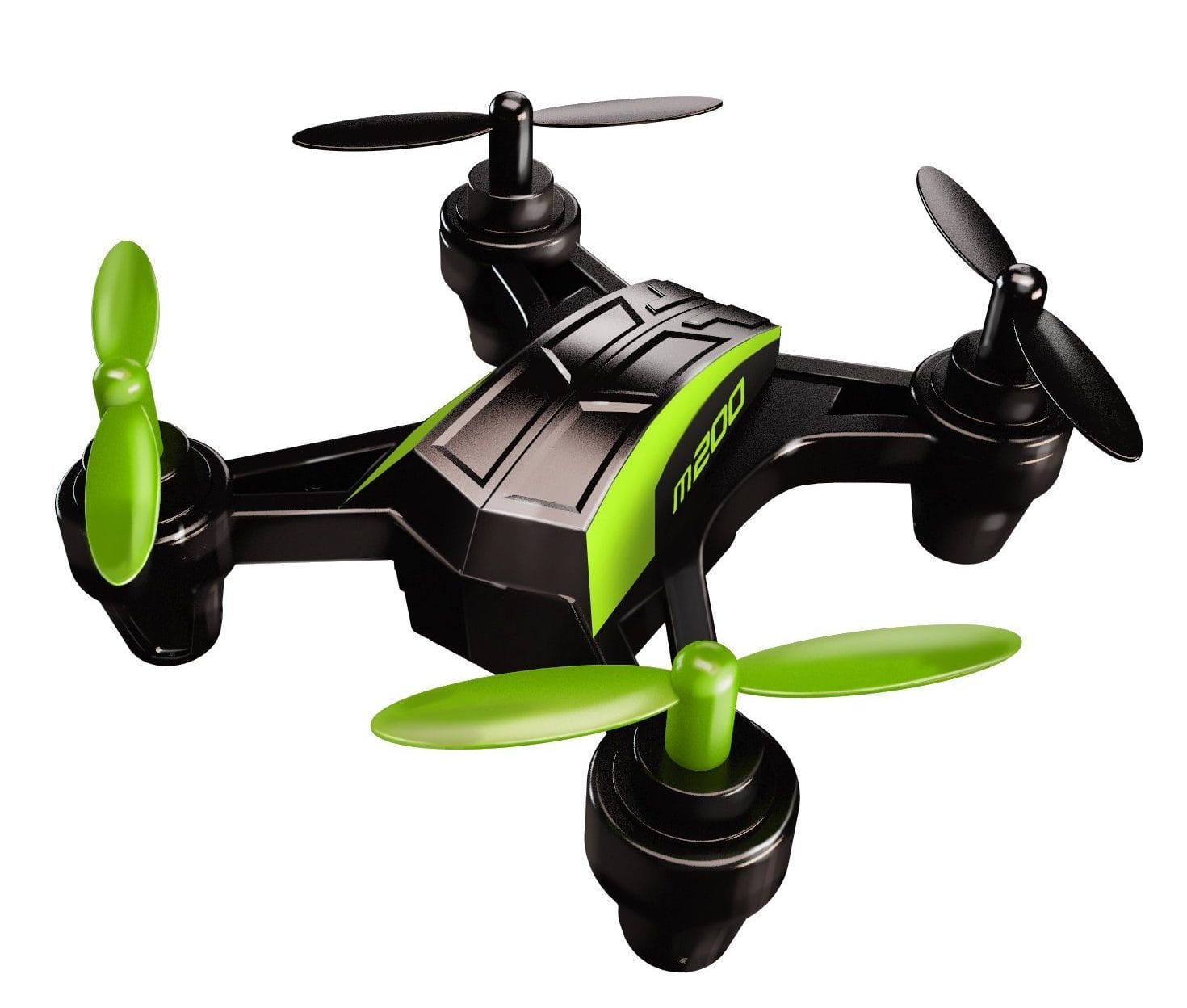 The Sky Viper drone's visuals smack you in the face like a bag of bricks in a tornado - they're fierce and leave a lasting impression. The predominantly black with hints of green give it a stealthy feel with just enough color so that it can be flown in low light conditions.
Size: 2.75"
2.4GHz remote (200ft)
Price: Under $40
World's Smallest Nano Drone - Aerius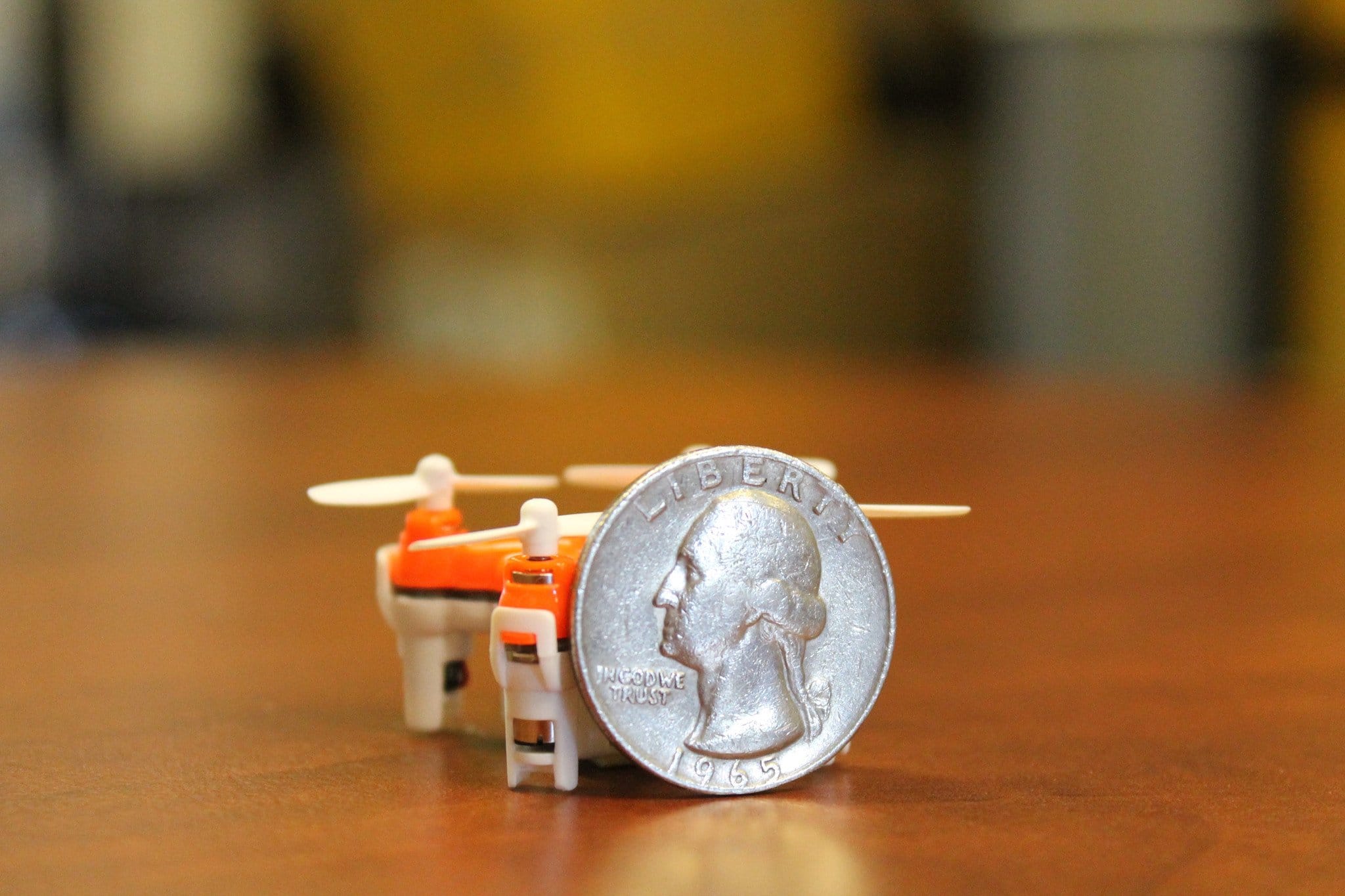 The world's smallest nano drone is one tiny affair, the thing is barely larger than a quarter. According to the manufacturer it measures a minuscule 3cm x 3cm x 3cm. There's a patent pending on this guy so it's likely to be one of the smallest drones you'll see around for some time.
Flight time: 5-7 minutes
Charging time: 15 minutes
2 options of flight sensitivity
Price: $30
Check out the video of the Aerius in action.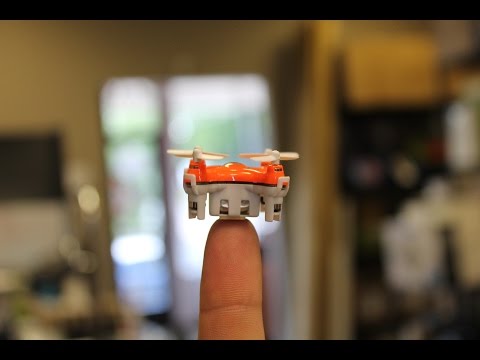 Best Nano Drone For Spying: The X-SPY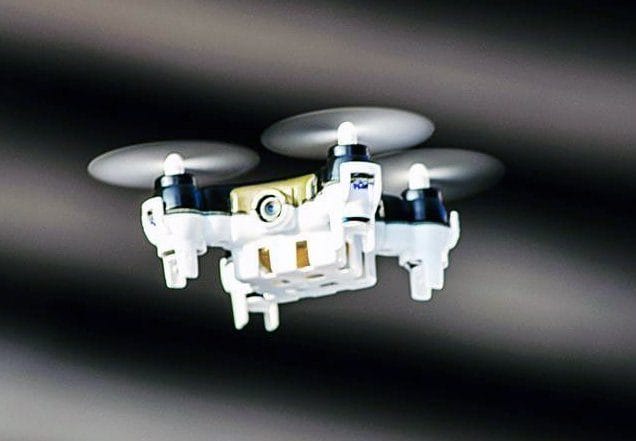 On the slightly more expensive side of our spectrum we find the best nano drone for spying under $50 (not quite) to be the X-SPY.  It comes equipped with a camera allowing you to take photos and videos and stores the files to a 2GB SD card that is included in the drone.
Control distance: max 180ft
Flight time: 6-7 minutes
Charging time: 25 minutes
Camera: 0.3MP
Price: $50
Most Popular Nano Drone - QuadPro 360 Degree Flip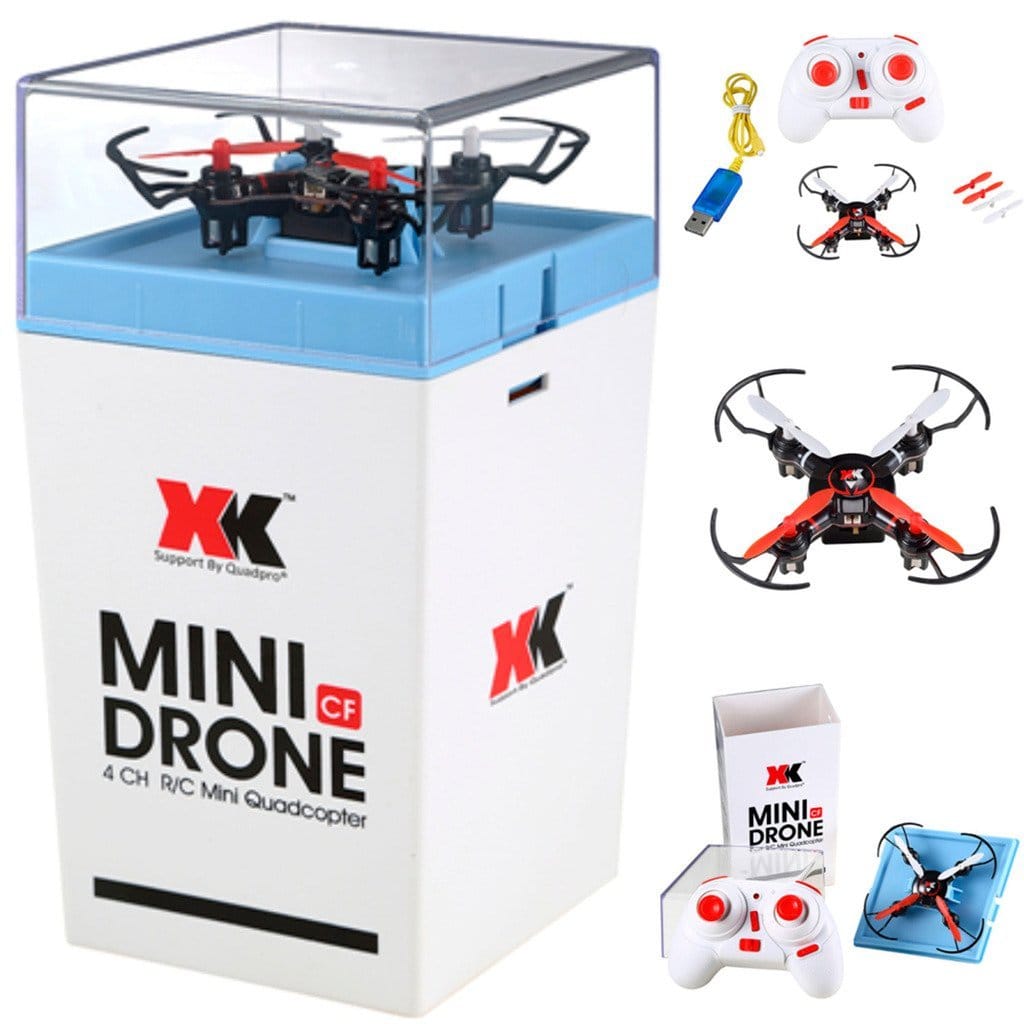 The QuadPro 360 is on of the all time best sellers and it has the ratings and reviews to match coming in with around 4/5 stars with over 200 reviews. It is only slightly larger than the smallest of all the nano drones, coming in at 1.8" x 1.8".
Flying time: 5-7 minutes
Charging time: 30 minutes
Flying range: 150ft
Price: Under $30
An extremely useful attachment for each of our best nano drones is a generic blade guard.  You'll notice that most of the drones are sold without these and with the tiny propeller blades they are prone to being damaged quite easily. Save yourself the pain of trying to fix the tiny propellers and pick one up, they're cheap as chips! For a bit of cool reading check out the Black Hornet Nano Drone - it's a military grade nano drone built by the British and Norwegians.