PancakeBot 3D Pancake Printer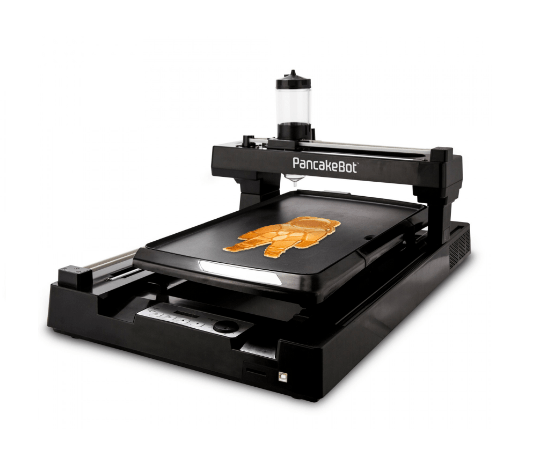 The PancakeBot was a runaway success on Kickstarter and recently the product has been brought to market so you can bring some creativity to those otherwise circular morning treats. The guys behind the PancakeBot have built a dedicated website here, which includes plenty of tutorials to help you wow your breakfast companion.
You can purchase it here.