9 Insanely Cool DIY Instructables Made From Cigar Boxes
Filed under: cigar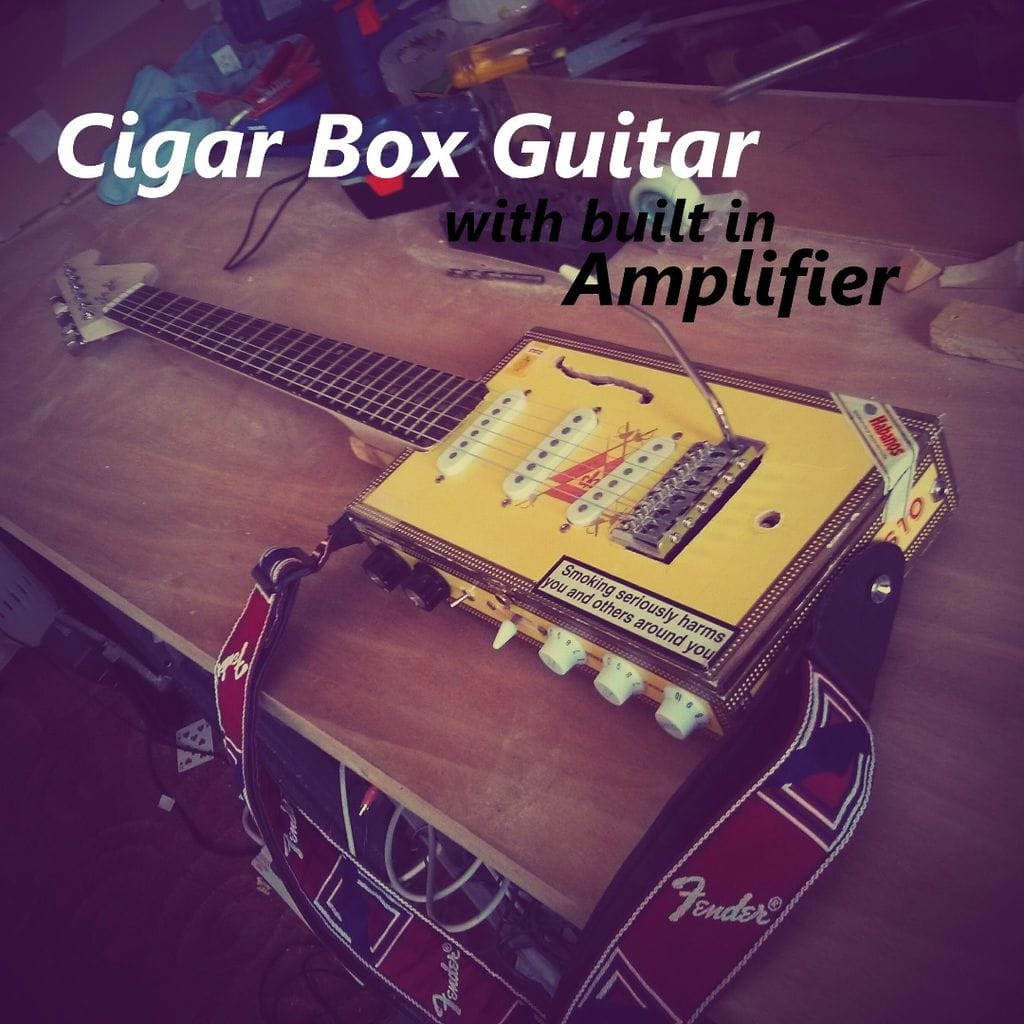 Once you've finished a box of cigars, the box just tends to sit there staring back at you with contempt, as you've stolen it's only purpose in the world - to house cigars. But would you believe you can give that old cigar box a new life? Completely repurpose it into something you thought unimaginable?
The following 9 people have done exactly that. But first, let's kick one of the coolest projects off with the reason we end up with an empty cigar box in the first place - Cigars.
1. DIY Cigar USB Storage Device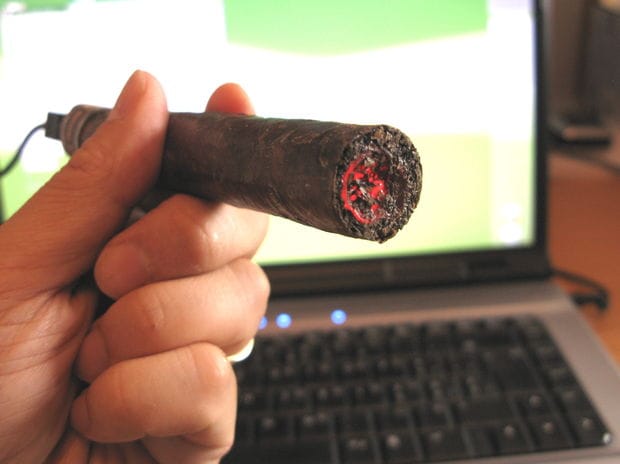 The cigar USB storage device may find some of you reeling in horror as to why someone wouldn't just smoke it. But turning a cigar into a storage device for your digital files immortalizes the cigar and makes a real head turner.
The project by Iaxap includes an LED that illuminates when plugged in and glows brighter when the files are being accessed. The only thing this cigar doesn't do is smoke, kind of handy.
2. Beginner Cigar Box Guitar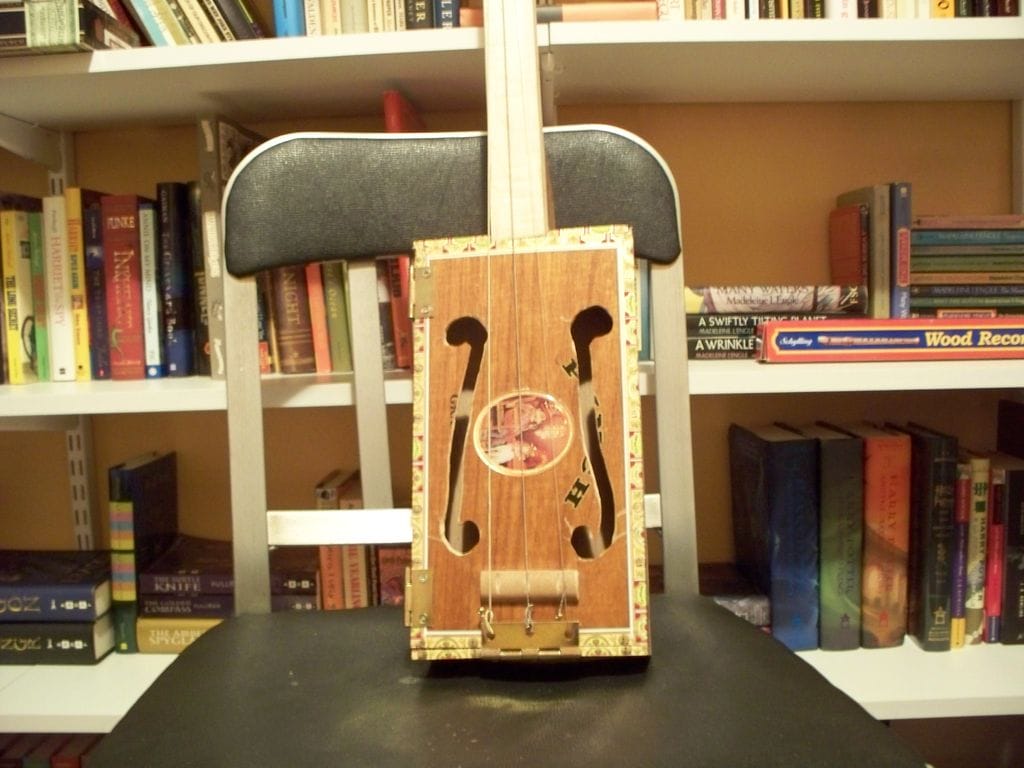 The cigar box guitar project by gerlindagrimes takes you through a finely detailed DIY instructional that will have you slinging blues tunes from your man cave in one afternoon. Too easy you say? Read on.
3. Electric Cigar Box Guitar With Built In Amplifier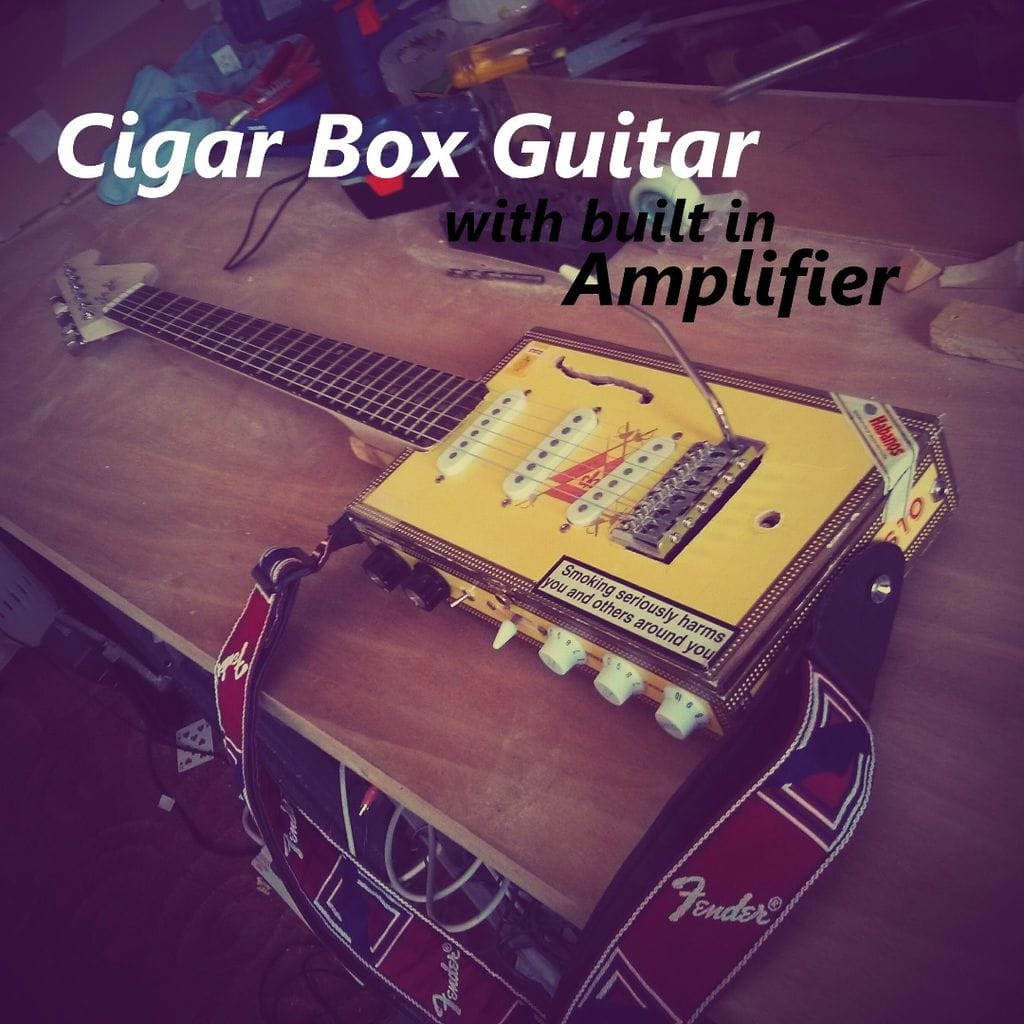 You thought the last one looked simple enough. Things get turned up to 11 with OptimumAlliance detailing a project that results in a fully functional cigar box electric guitar with a built in amp. This is definitely for the more confident DIY'ers out there.
4. Cigar Box Midi Controller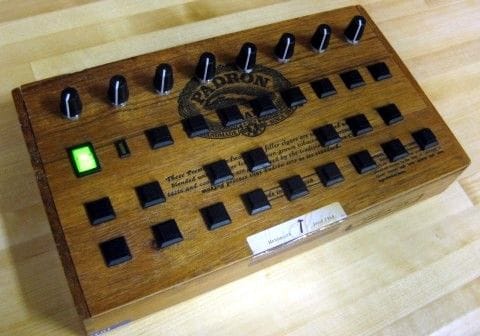 Fancy yourself an electronic Midi pad mastermind with a debonair DIY side. Then highly_liquid has the project for you. Turn your old cigar box into a fully functioning Midi controller and get mashing the pads like a pot of boiled potatoes in Poland.
5. Cigar Box Jewellery Box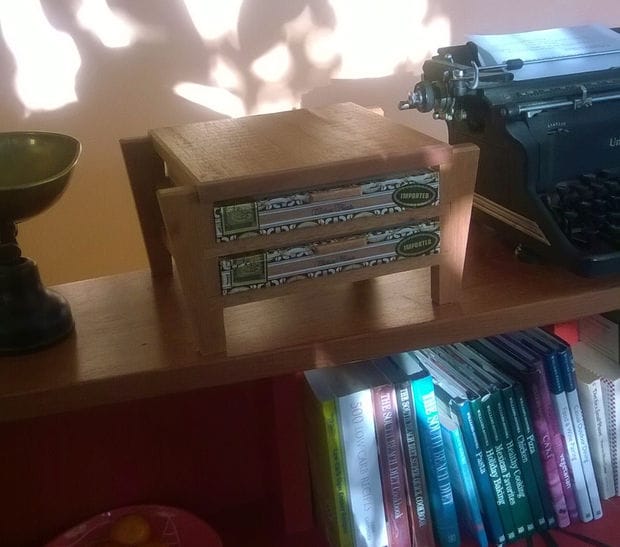 Gents want somewhere to store your rings and necklaces, or want to pamper the lady friend with some handy DIY? Then Rickkeil shows you how to achieve a smart upcycled jewellery box from your old cigar cases.
6. Cigar Box Speakers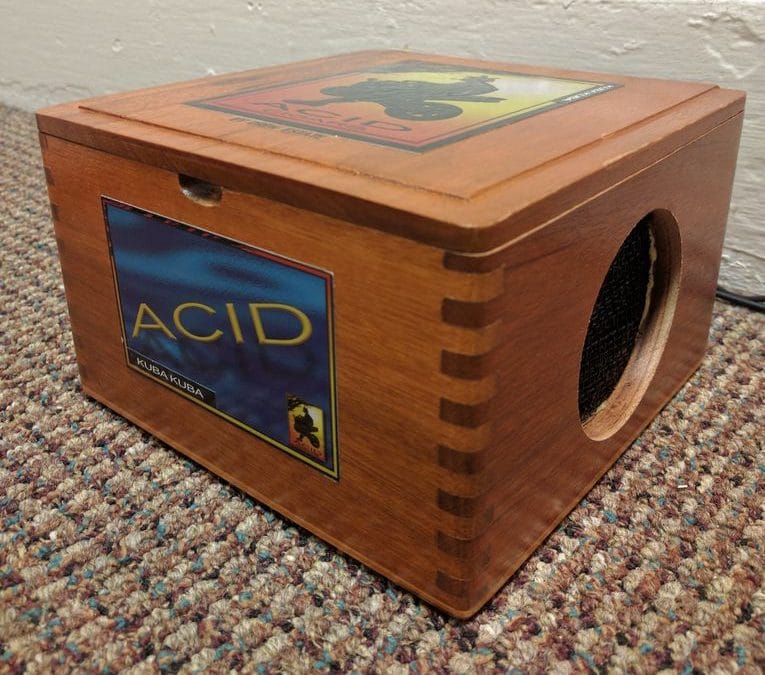 You're gonna' need to step up your smoking game if you ever expect to reach the level of jaschenbach in the DIY game. He's built a functioning speaker from a larger than expected cigar box, but smartly so, as this will be able to belt out the tunes.
7. Cigar Box iHome
Old picklednerd who put the cigar box iHome together preferred to keep the instructional a secret and rather show off his work than sharing. So, unfortunately, you're in the dark with this one. Still, it is some rather impressive work that is to be admired.
8. Cigar Box Stir Plate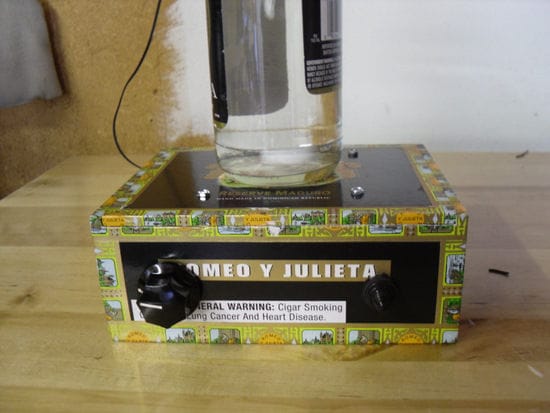 If you're an avid home brewer of beer then perhaps completegeek has the cigar box home project for you. Keep your yeast suspended with the cigar box stir plate. A simple enough contraption that anyone with basic working knowledge should be able to complete.
9. Build Your Own Cigar Box Guitar Amp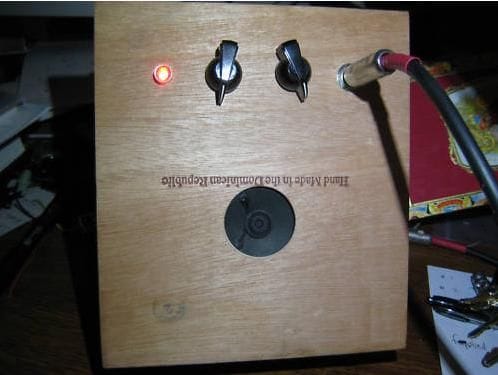 Prefer your guitar amp to be separate from your guitar in the previous Instructable? Then tech-tut can help you out. While he says it's not difficult, it will be time-consuming, so sit down with a whiskey and a fresh box of cigars and get to work!
Prefer to just kick back and smoke rather than raise a finger?
Check out these awesome cigar ashtrays.