Unique Tents: 11 Cool Styles For Unforgettable Camping
Filed under: outdoors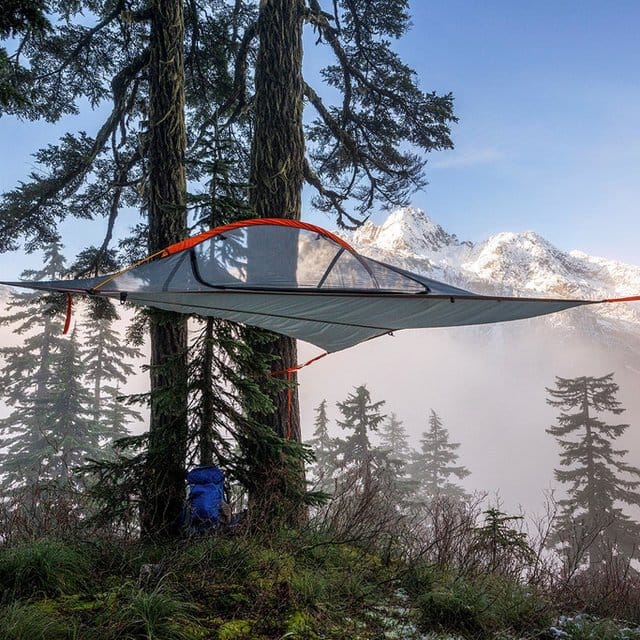 Unique tents bring a sense of excitement to the camping arena. There's plenty of different styles if you plan on something rugged and more permanent or for those 5 night stays at a music festival and feel drawing some attention to yourself, you'll find it here.
Read: The Most Expensive Listing On AirBnB Is Pure Luxury
12. Nias Inflatable Tent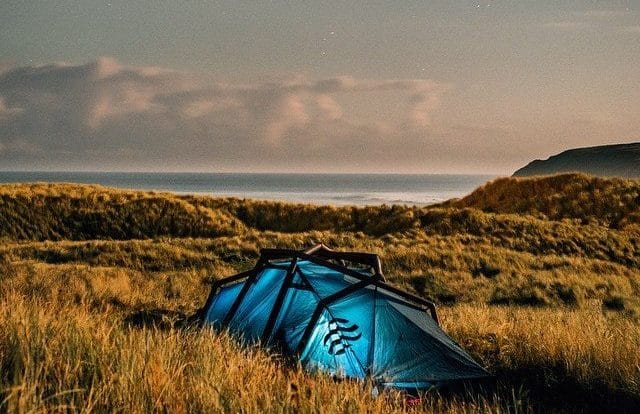 The Nias is a an inflatable tent. Whoa. But what part of the tent is inflatable? How does it work?
Yeah, I'm still scratching my head over that part as well. If you look closely at the picture, it kind of looks like the rods that support the shell of the tent are inflatable, so to set it up you only have to put them on the air pump and voila. Tent.
Price: $1,010
11. The Tentsile Tree Tent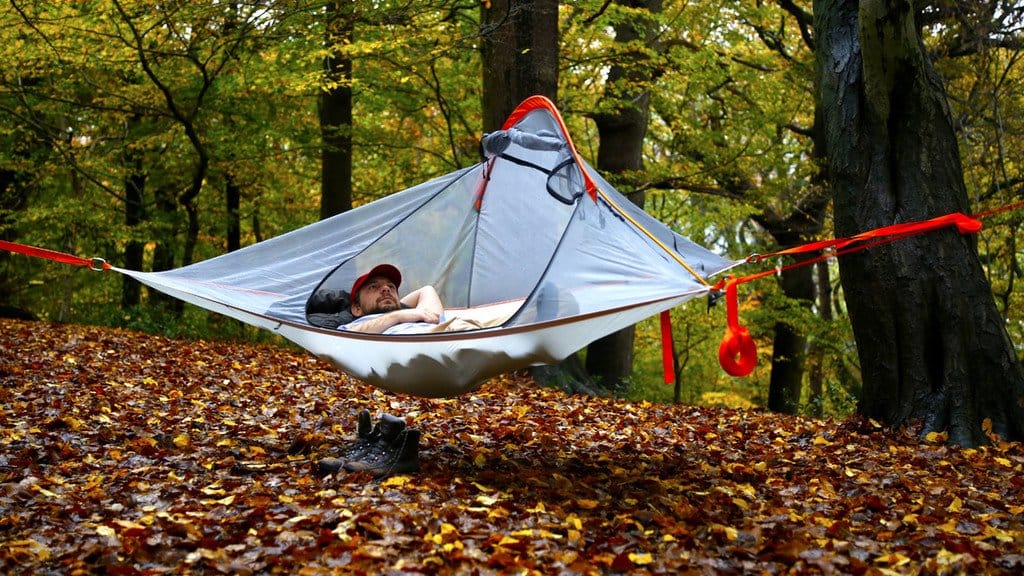 Elevate your camping experience and strap this puppy up in the canopies. The tent fits two people and comes with one ratchet to save weight. It's a fairly lightweight setup. And that's great, because it's so small it works in most tree configurations.
Without a doubt, one of the most unique tents for camping. Also being off the ground is a real bonus because it prevents any animals clawing through your tent walls during the night.
Check out the video below on the tent in action.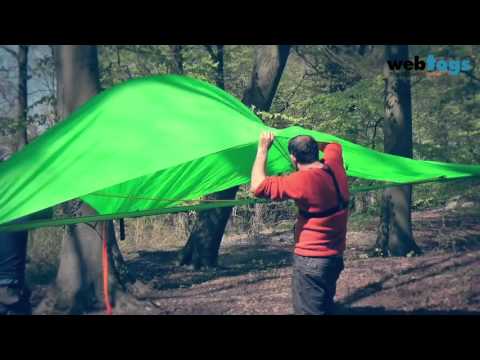 Forget about the mud and dirt, get off the ground and elevate your camping experience. The Tentstile Tree Tent retails for around $350.
10. The POD Tent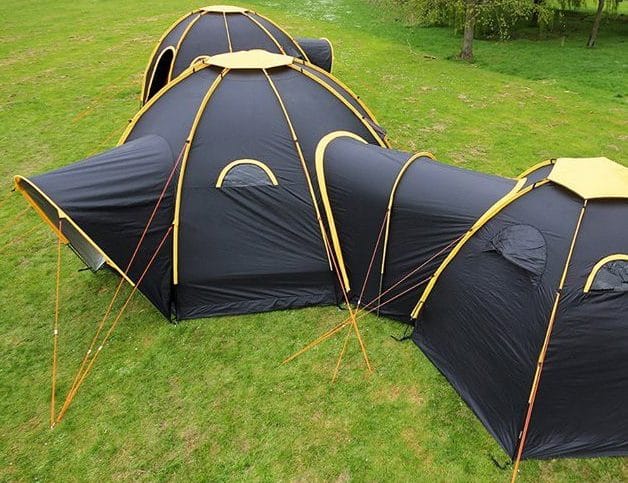 Facebook revolutionised social media, the POD tent revolutionised social camping. The system is completely modular and well designed that you can close off sections or open to suite you.
The outer POD is a massive 5 meters in diameter and 2.7 meters to the top. It easily sleeps 8 people in a open communal living arrangement. The best takeaway from this kind of camping arrangement is that you can set up a sleeping section down one end and a rave cave down the other.
Price: $779
9. VW Tent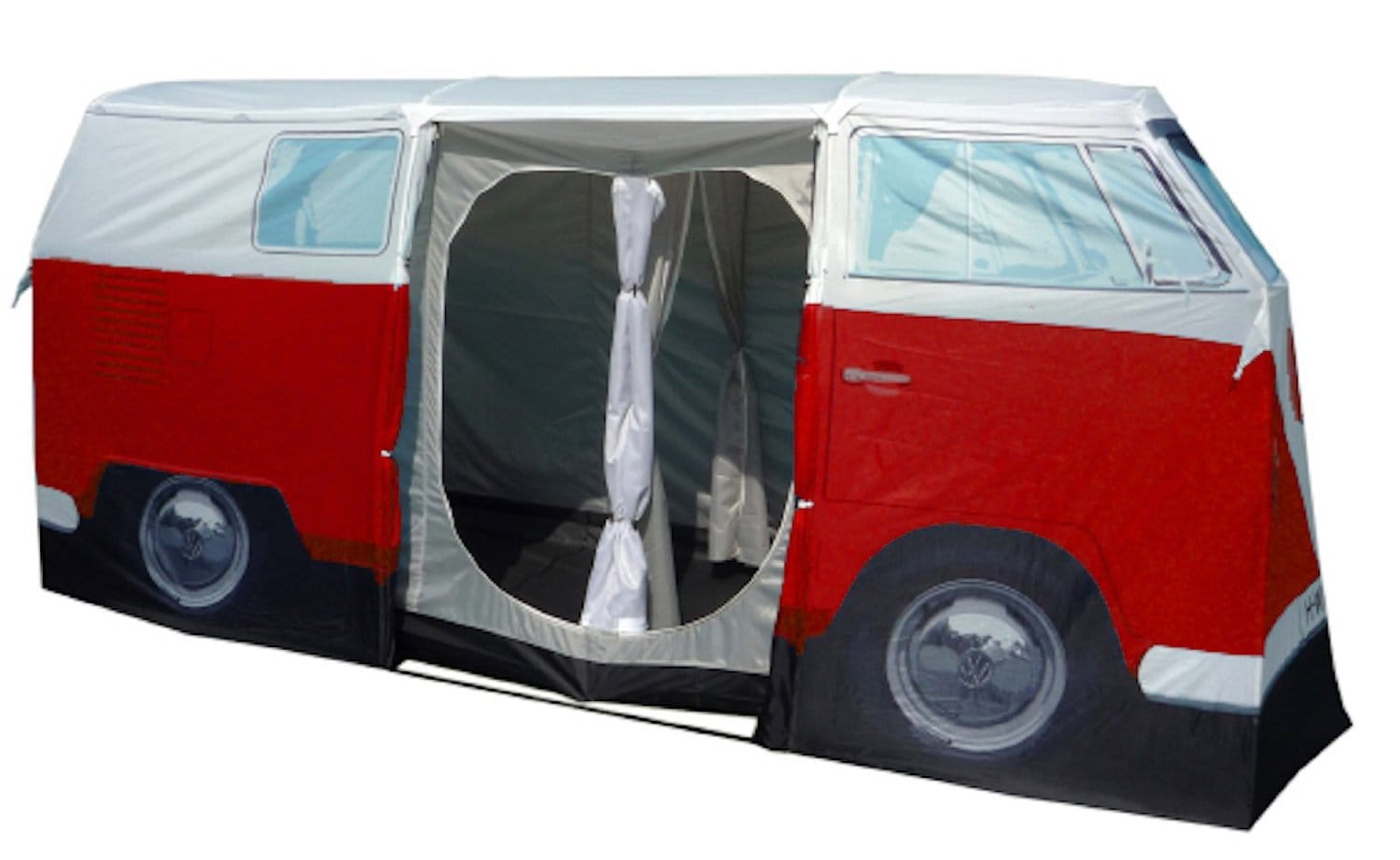 The classic VW camper van reincarnate as a tent is a dope homage to one of the most classic bohemian vehicles of all time.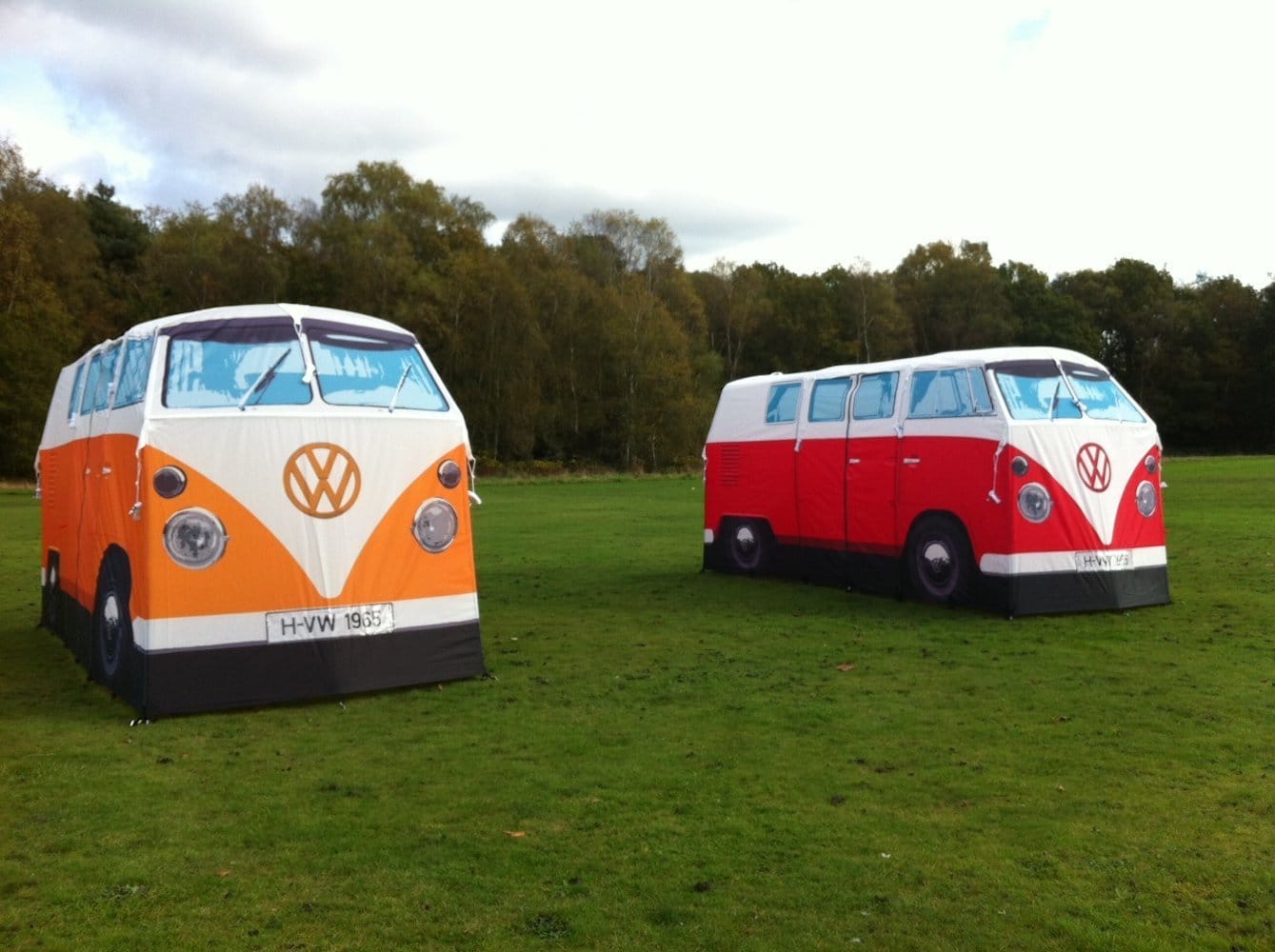 Easily recognizable, the tents have two rooms with enough space to sleep up to four. The VW camper van tents are spacious as hell, with pretty much full standing room. The measurements are: 13 x 6.2 x 5 feet.
Price: Under $350
8. The SoulPad Tent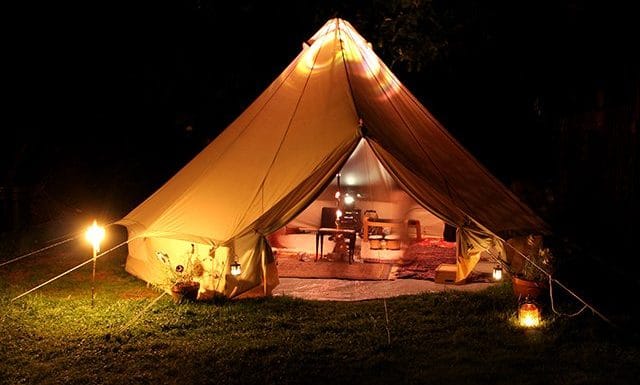 When you gotta turn up the romance dial to 11 and prepare the mop and bucket, the soul pad tent pioneers the glamcamping experience. This is one of the more lightweight and compact of the glamcamping tents coming in at 10kg and with a 3 meter diameter, 2 meter height at its center and a 1.2 meter entrance.
While this is more of a day camping experience (it would work at night too, but make sure to check that weather forecast or else you might be setting yourself up for a world of hurt and rivers of running mascara).
Price: $400
7. American Flag Glory Tent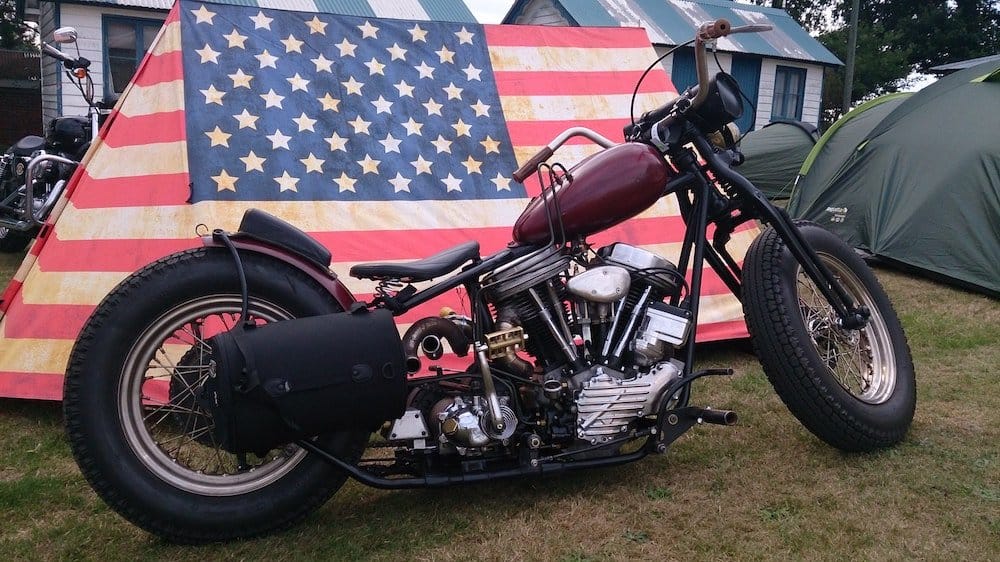 Pride and glory at its finest, the American flag glory tent is the epitome of patriotism. The high performance 'A' frame construction is made to last all four seasons in the USA, standing up against some of the toughest gale force winds.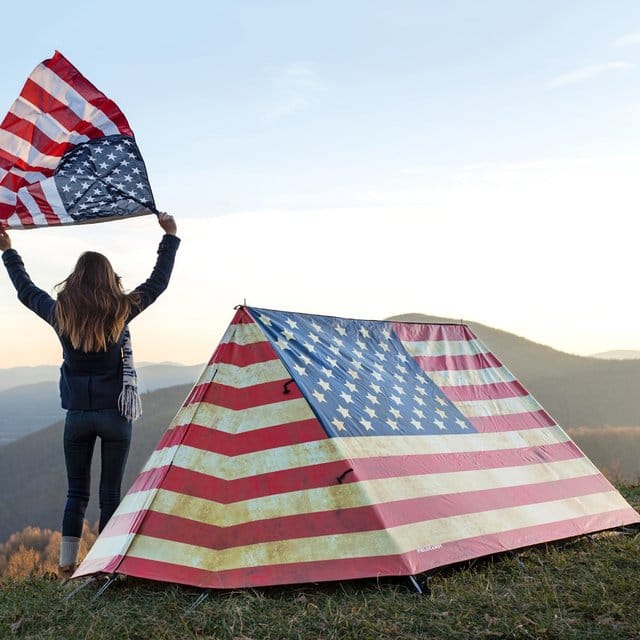 The manufacturers claim the American flag glory tent is built to the same specifications as their expedition tents, so you know the sh*t is good.
Price: $430
6. Tent Is A Stretch, Still, A Dope Sleeping Bag Hammock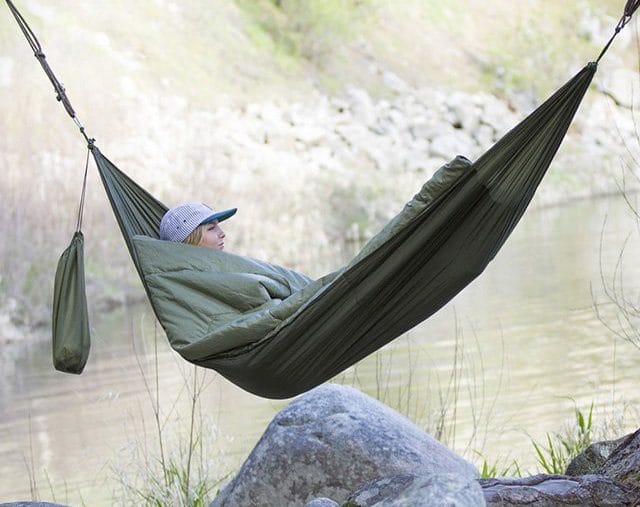 Imagine a sleeping bag and a hammock made sweet, sweet love and their only child was a bastardised combination of the two - a sleeping bag hammock. That's what you got right here.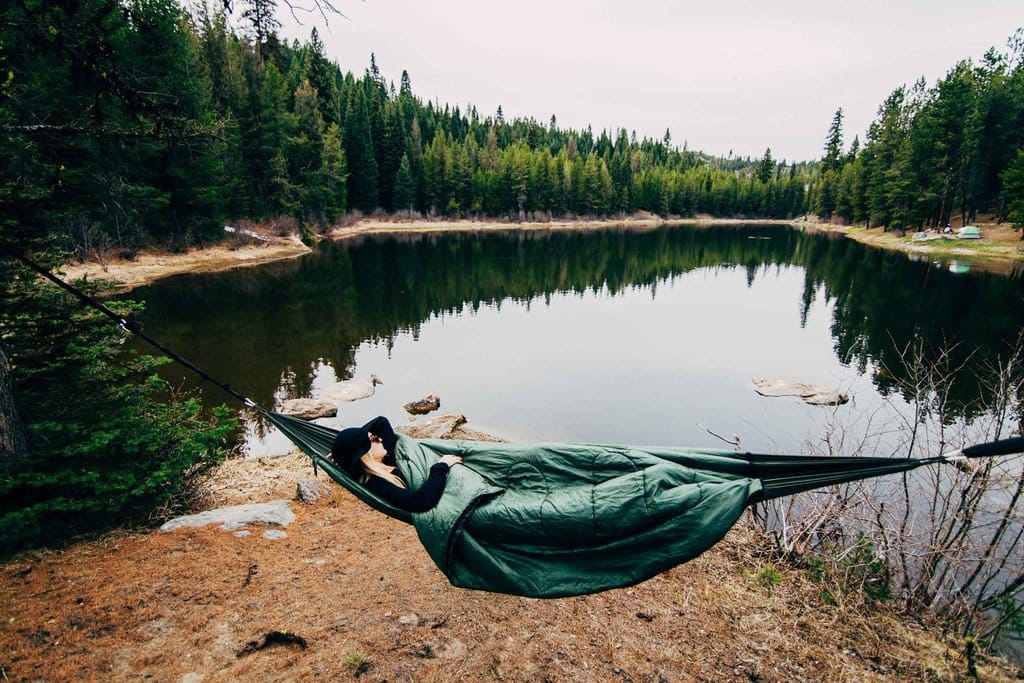 Not a bad setup if it isn't going to rain through the night. It's rated at a maximum weight of 210 lbs, so check the scales before you rush into anything.
Price: $130
5. Tree Tent
Looking like an Ewok's home the Tree Tent is one expensive mofo. The tree tent comes to the public after a gruelling three years worth of research and work in sustainable shelter systems, fabric structures and tree top living.
The ethos was to develop a lightweight an efficient structure using sustainable, recycled and natural materials. The result is a structure that can be easily assembled and transported with minimal, non-permanent impact on the surrounding environment. Now this is
Price: $13,020
4. Get A Room Tent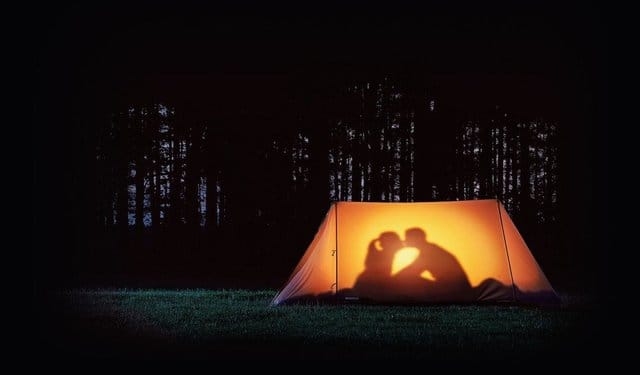 You gotta give it to them, it's a wittingly unique tent design, if only they hadn't stopped at the PG option and took it right through to R18+ then there'd be reason for a few belly chuckles. Still, the get a room tent should garner some applause and attention.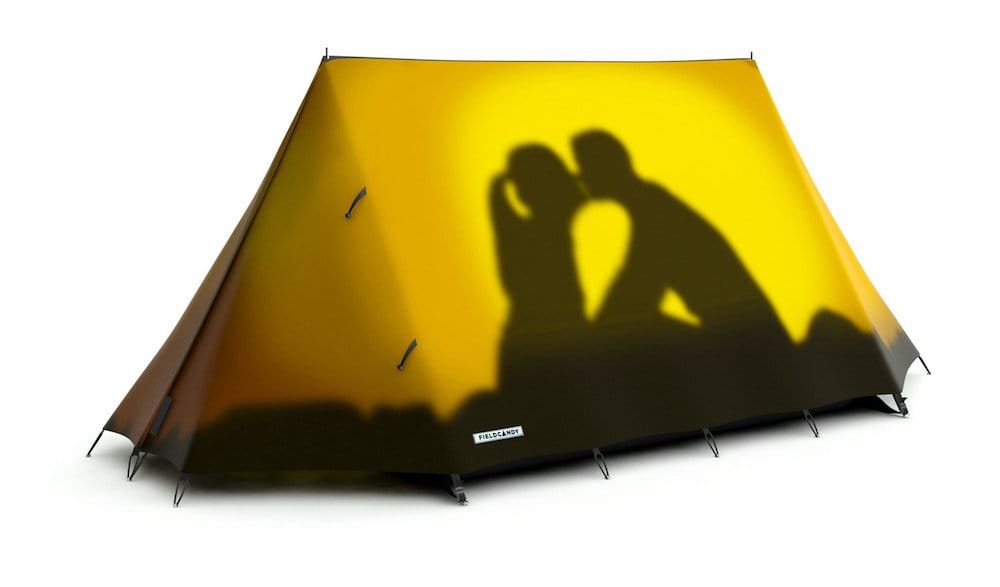 This comes from the same manufacturers as the American flag glory tent, so it's built to withstand some extreme-ish weather conditions. At least you know you'll be able to head out in winter and survive with it making it one of the best unique tents for sale.
Price: $430
3. Bubble Tent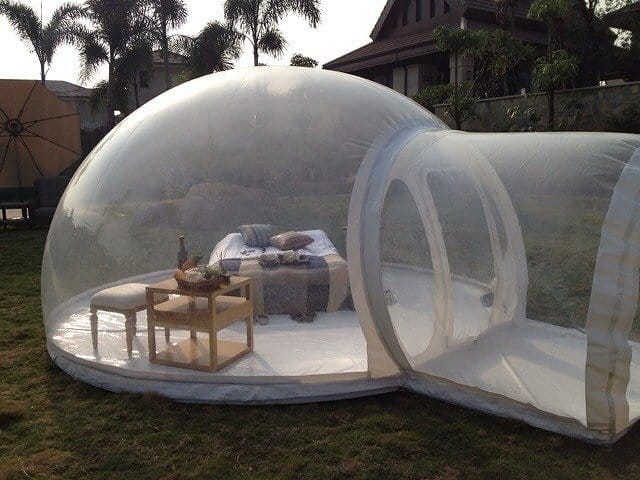 Are you the exhibitionist type? You sicko, good on you for sticking your hand up. The bubble tent offers a complete lack of privacy and absolute voyeurism.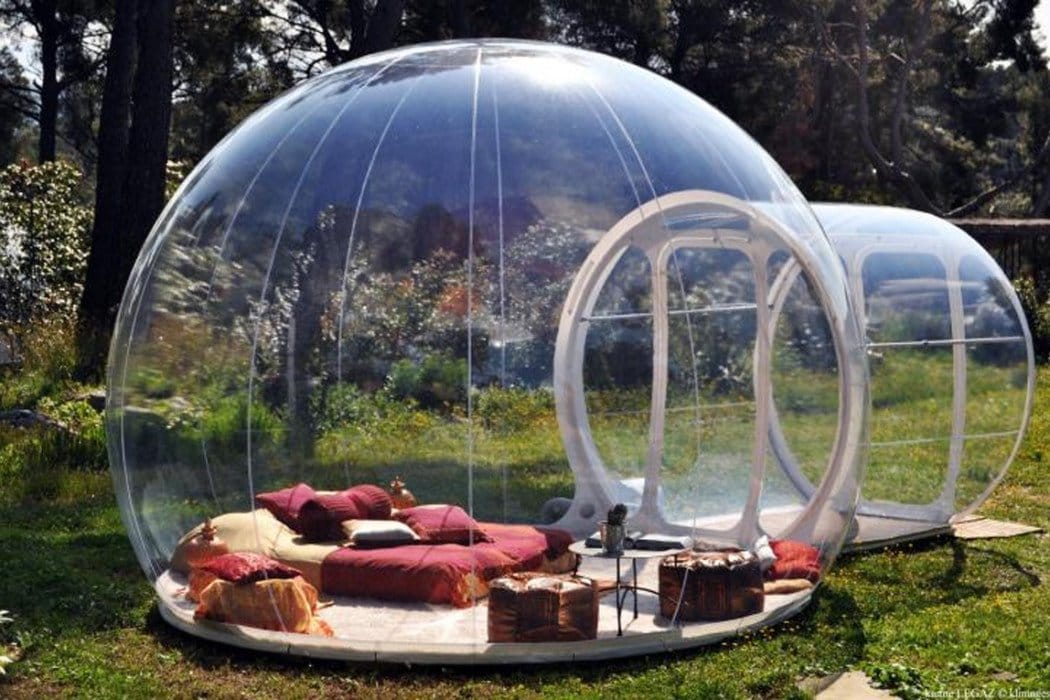 It has pretty good reviews which is surprising because one would think that it would be cooking hot inside there if the ventilation isn't up to scratch. Perfect for those start-gazing nights though.
2. The Arctic Explorer Tent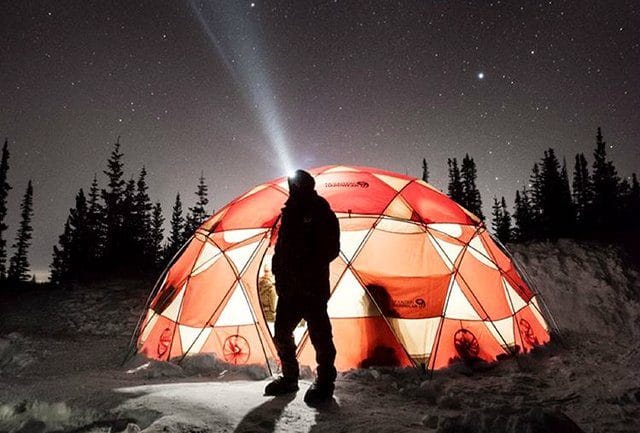 This is the real deal folks. These are the tents used on high-altitude expeditions and basecamps around the world. The domed shape minimizes wind load while the heavy gauge material provides strength and durability alongside the rigid poles.
Price: $5,500
1. Watermelon Tent - Best Unique Tents For Camping
Just like a slice of watermelon, this tent is bright red with way too many black seeds to be properly enjoyed. Damn it makes a cool site propped up against a scenic landscape though and that's why it's cinched the #1 spot. Again, built to the same specifications as expedition quality tents, the materials aren't going to fall apart on you from a couple uses. Turn heads with the watermelon print tent.
Price: $300
That completes the list for unique tents for some incredible camping. Stop delaying and get out there in nature.