Cool Cigar Cutters: 10 Designs Guaranteed You've Never Seen
Filed under: cigar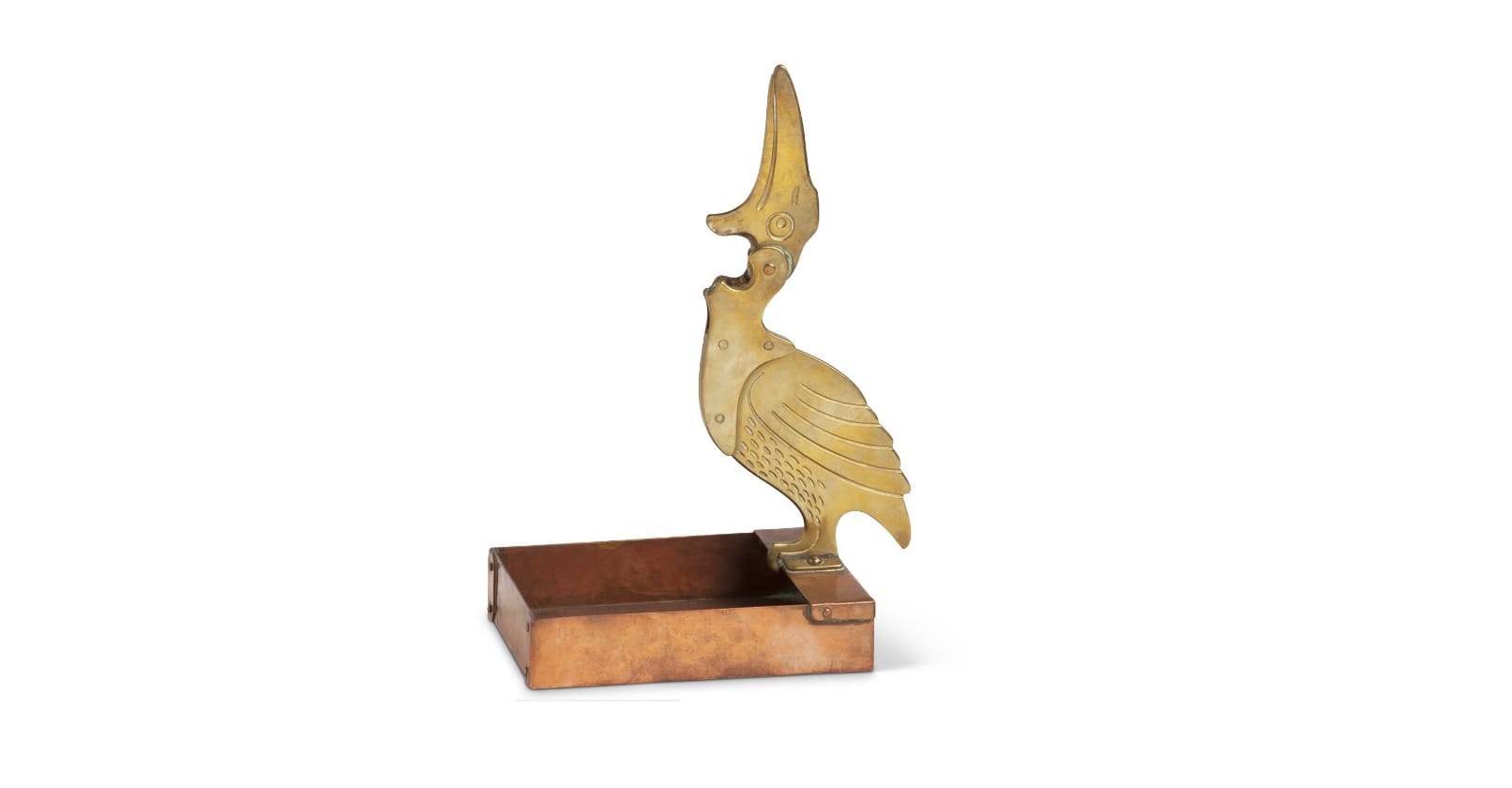 After a long day at work, using cool cigar cutters is not only relaxing but also enjoyable especially if you are aficionados. However, you can't just cut the end of cigars with any cutter. For you to get the best flavor from the cigar, you need a cutter that will enable you make a clean cut. Here is a review of the top 10 different types of cigar cutters including their style, type, and features.
Read Next:
Sterling Boar Tusk Cigar Cutter
Originating from Germany, the boar tusk cigar cutter with sterling end cap is an aesthetically striking ensemble that makes it an instant vintage collectable. Paired with a sterling end cap and boar tusk, this vintage sterling boar cigar cutter is just amazing. It has a functional stainless steel that that allows both cat's eye and straight cuts. It's one of the best gifts that you can give a cigar aficionado. It originated from Germany and its 7.5 inches in length.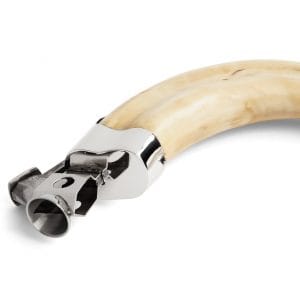 The function sterling silver end allows for cates-eye and straight cigar cuts.
The total length measures 7.5"
Price: $1,295
Best Cool Cigar Cutters - German Padlock Cigar Cutter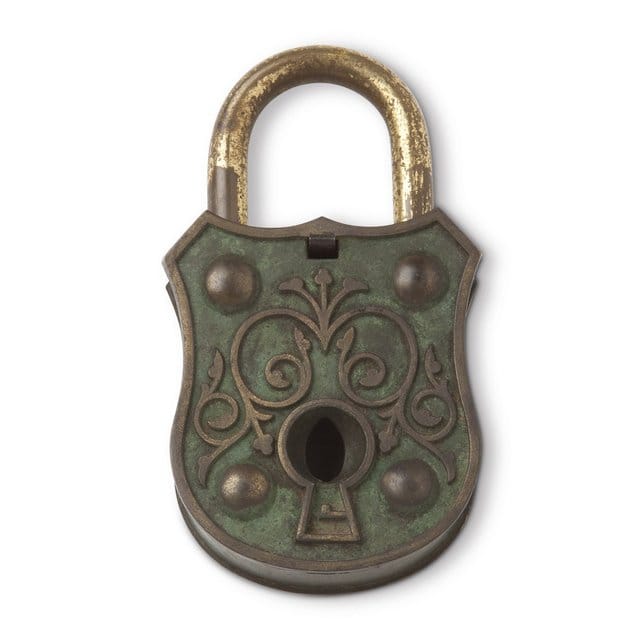 Shaped like a padlock, German Padlock cigar cutter is Victorian antique that has been made from a solid brass. It's made in Germany and has an excellent patina.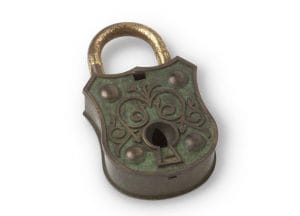 It's not only fully functional but it also features a cat's eye cut for cigars. It's 4.5 centimeters in length and has been stamped with DRGM.
It's among the cool cigar cutters in the market.
Price: $595
Austrian Bronze Bulldog Cigar Cutter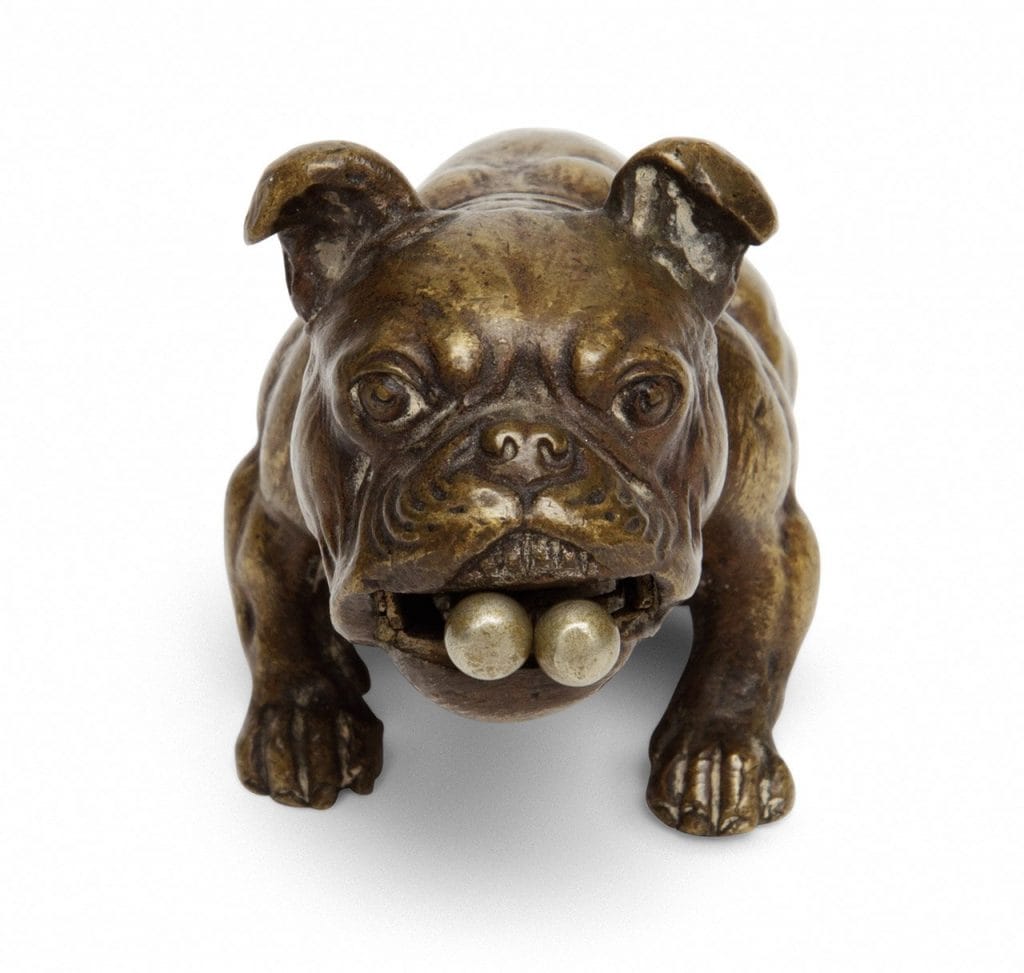 This is a nice looking Austrian bronze made of a bulldog cigar cutter. With a hidden steel cigar cutter, it is highly detailed such that it resembles a bone.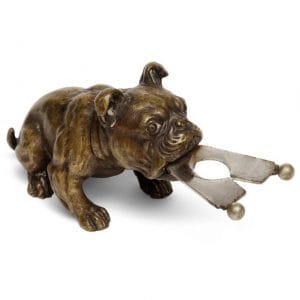 A perfect gift for any cigar aficionado, this cigar cutter also features an impressed Austrian at the base, having a natural patina, circa that is dated 20th century, and a size of 3" L x 4" length x 1.75" H. With this cutter, you will never be disappointed.
Price: $2,795
Art Deco Stork Cigar Cutter & Ashtray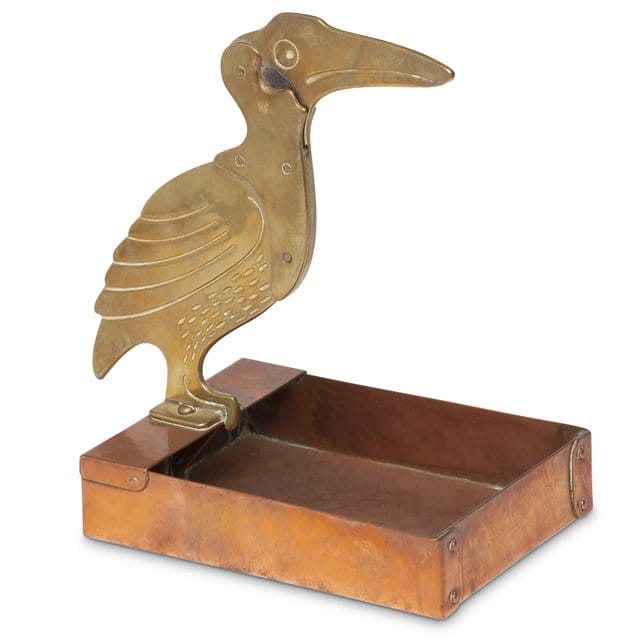 Made of brass and copper, this unique cigar cutter features a hinged beak with a blade used for cutting cigars.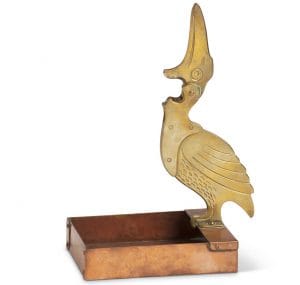 Made in Germany, it is not only wonderful but also comes with decorative ashtray to use. In addition, it has an impressed WMF.
Price: $995
Xi1 Xikar Cigar Cutter Bling-Tastic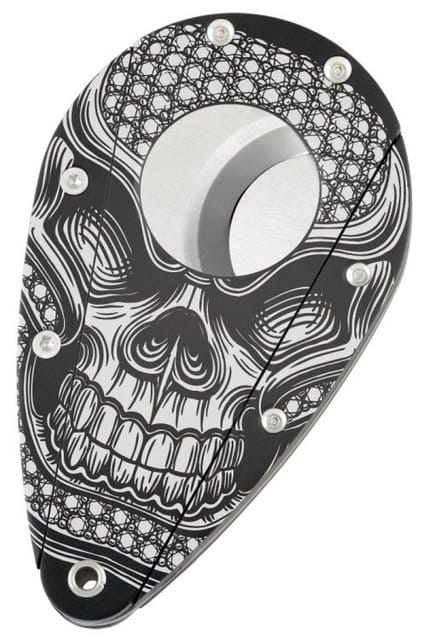 Featuring a 440 blade made of stainless steel, Xi1 Xikar Cigar Cutter Bling-Tastic is not only a luxury brand but also has a lifetime warranty especially if you want quality with edge. For a durable and tactile finish, each design has been engraved well into the body. More so, these cool cigar cutters are made from high quality 440 stainless steel with a HRC of 57.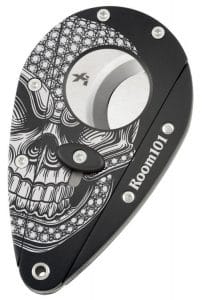 Since they have the same ring gauge, they are capable of cutting 54 ring gauges into 2. Based on how much cap you want to cut, they can cut up to 58 rings. Overall, it's a great product that is also well made. The good thing is that it comes in variety of colors hence you can choose the one that pleases you.
Price: $75
Silver-Plate Horse Head Cigar Cutter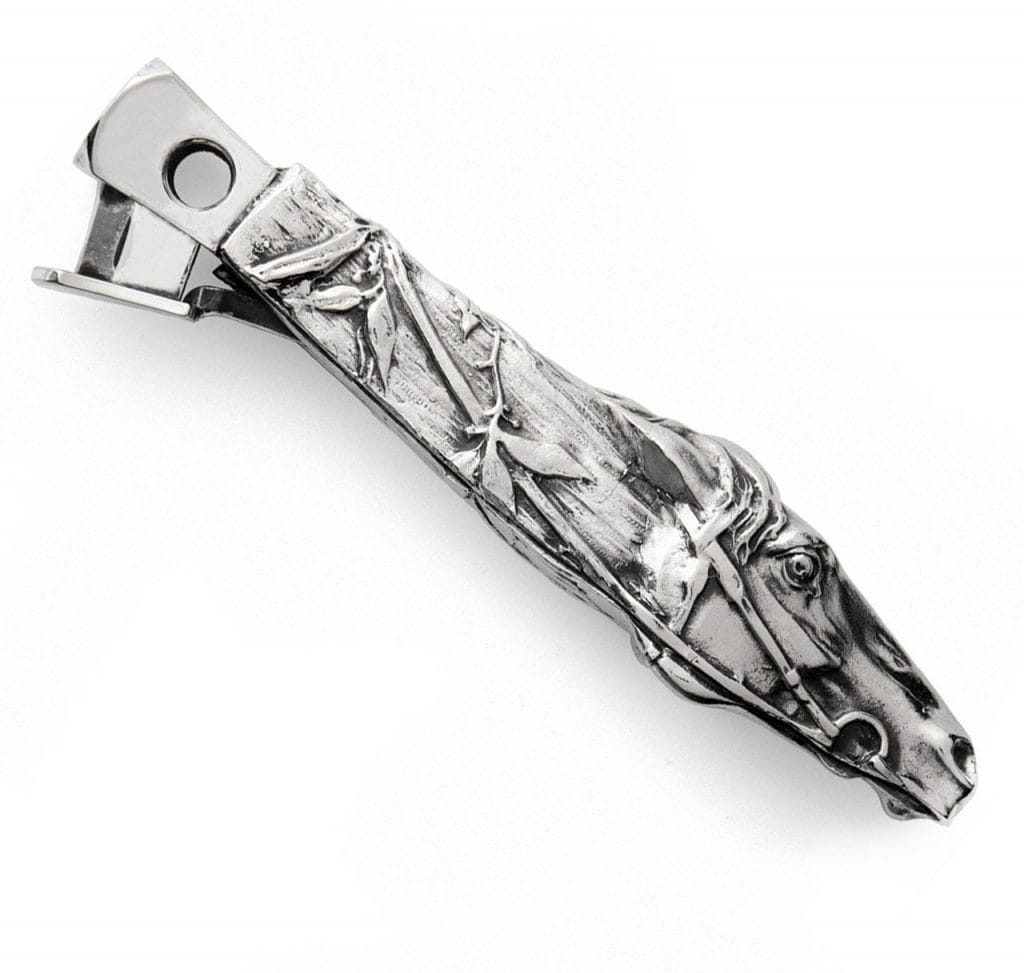 The horse head cigar cutter, the one and only for the Italian gangster or the thoroughbred punter. This amazing cigar cutter is made of steel and is also one of the best cutters that you will ever find in the market.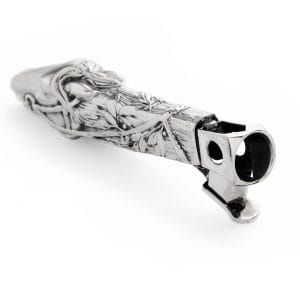 It's shaped like a horse and also has a knife that cuts cigars well. If you are looking for the best cutter, this is the most manly that you can get in the market. More so, this little piece cutter is also silver plated and has circa dated to the early 20th century. If you want to experience some of its best features, simply buy it and you will not regret it.
Price: $495
Copper Golden Wings Cigar Cutter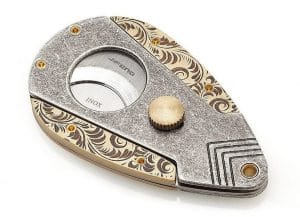 The most amazing this about this cigar cutter is that it comes in a beautiful box with a black soft leather a beautiful design and craftsmanship. Without any hesitation, this cutter gives a guillotine cut.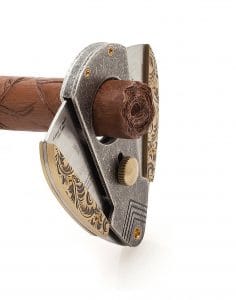 It has a 100% pure material in the body, a German INOX blade, and comes with a lifetime warranty.Overall, it has a good quality, looks amazing, and works perfectly well.
According to those who have tried it it's one of the best cool cigar cutters that you should try out.
Price: Under $50
Laguiole Thuya Cigar Cutter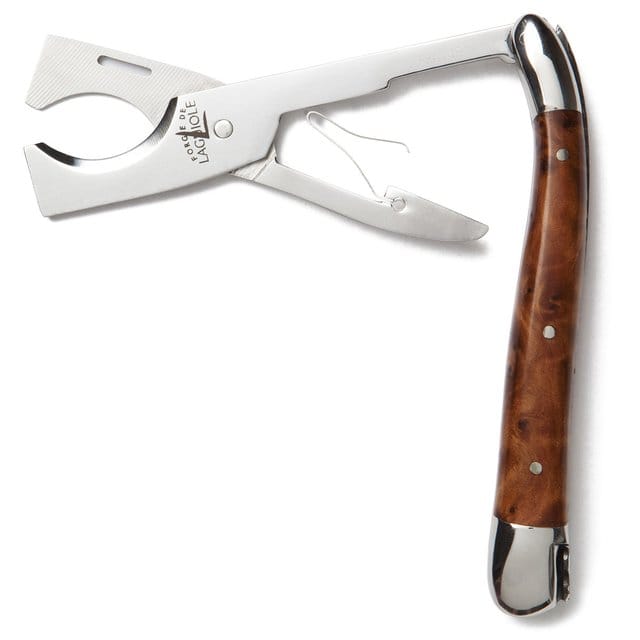 Laguiole Thuya Cigar Cutter is a folding cigar cutter that has been handcrafted well in France laguiole region which is famous for its best cutlery production. Featuring around 440 stainless cutters, each knife is an original piece.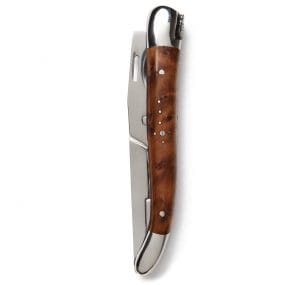 It also has a hand fashioned brass and precious thuya wood inlay decorated with the famous Napoleonic bee. What makes it even better is that you can comfortably carry it in your jackets pockets without any problem. It's truly one of the best cool cigar cutters that have been designed to endure many generations.
Price: $295
Art Nouveau Sterling Silver Cigar Cutter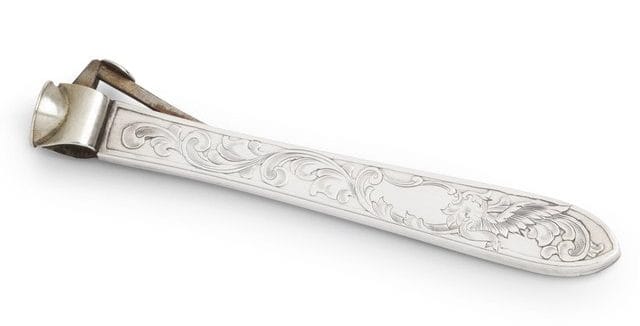 This antique sterling silver cutter features a scroll pattern and a hand chased decorative pattern. It also has a cigar cutting mechanism that allows it to cut on different widths. More so, it comes with a two cutting blade made of steel, hallmarked sterling, art nouveau, and period monogram. Once you buy it, you will enjoy this amazing cutter in great way. In fact, if you love art then this is the best cutter to choose.
Price: $1,195
Those are some of the 10 different types of cool cigar cutters. Since there is no one cutter that is perfect, getting the best largely depends on your status, style, and symbol. This means that the best way to choose one is to go through all of them. Although these are the best, when it comes to features and style, you might still have a different list. When choosing one that will last for several years, it's very important to consider the sharpness, comfort, and design. Above all, the one you decide to buy will depend on whether you like it not and whether you can afford it.
For more information, check out this useful video on all the different types of cigar cutters. Or Wikipedia has everything you need you need to know.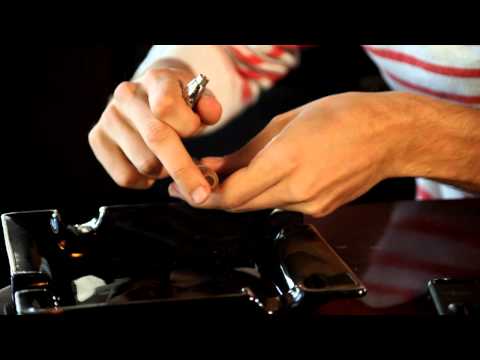 Cigar Cutter Buyer's Guide
If you ask a regular cigar smoker, you will see how it is more like a way of living for them. In fact, the people in America follow it as a culture, and they have special cigar clubs and pubs to have a place where they get the vibes while they smoke. There is a feeling associated with accessories used for cigar smoking, like cigar cutters, ashtrays, and lighters. However, it is the cigar cutter that should be given consideration too before buying.
A perfect cutter helps you have a well-clipped cigar without taking away too much of material and ruining the roll. Therefore, it is very necessary to pick a good cigar cutter for a perfect smoking experience. The list here will take you through all the information that you ought to have before buying a cigar cutter.
SINGLE BLADE GUILLOTINE
One of the oldest types of cigar cutters, these are available almost every tobacconist's shop and are very cheaply priced.They are usually made of plastic and consist of a sharp single blade made up of steel. They are quite easy to use, and you get a cleanly clipped cigar in the first few usages.
To cut a cigar using this cutter, you need to place the cigar between the blade and the opposite surface. Make a tight grip on the cigar at the point where you want to clip it from and then in a single clean punch of the handle, cut the cigar open.
The problem with the single blade guillotine cutters is that the steel blade gradually gets worn-out. These are the perfect kind of blades for cutting Figurados.
Pros:
Easy to carry around.
Comes at a pocket-friendly cost.
Cons:
The blade gets worn after a few usages.
Requires replacement or else the worn out blade might spoil the clipping of cigar.
DOUBLE BLADE GUILLOTINE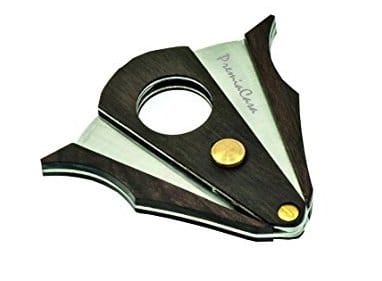 Double blade guillotine cigar cutters an upgraded version of the single blade guillotine. Priced just a few dollars higher, these are also available in an expensive jewel-embedded variety for the collectors.
When it comes to cutting, the advantage it holds over the single blade cutters is that it does not leave a tobacco stand moving at the corner, as it sometimes happens with single blade guillotine.
For clipping the cigar, you need to place it between the two blades and hold it until it is steady. When you punch the handle, the Twin Blades apply opposing forces on the cigar, giving it a cleanly finished clip for a pleasurable smoking experience. However, sometimes due to the overlapping of the blades, you might get a step on your cigar. Nonetheless, they are the most commonly used cutters for the passionate and regular cigar smokers. They are ideal cutters for cutting large cigars and Figurados.
However, sometimes due to the overlapping of the blades, you might get a step on your cigar. Nonetheless, they are the most commonly used cutters for the passionate and regular cigar smokers. They are ideal cutters for cutting large cigars and Figurados.
Pros:
It gives a more accurate and clean cut.
Some Double Blade Guillotines come with a lifetime of warranty and cost just $30.
Cons:
The overlapped cutting from the twin blades might give you a step-like shape on the tip.
Only good for cutting above the cap, else the cigar gets unravelled.
CIGAR SCISSORS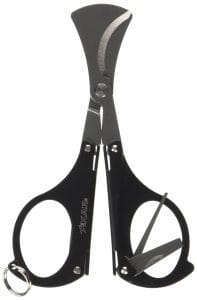 If you prefer a gently sheared cigar clip rather than the fine chopping of guillotine blades, Cigar scissors are the type of cutters you should choose. These cigar cutters allow you to shape the cigar tip with proper precision. Similar to the blades of a double blade guillotine, their blades are curved too and apply an opposite shearing force on the cigar. The result is a well-clipped cigar tip.
For shaping the head, you can keep moving the cigar within the grip of the blades. They work like magic when it comes to cutting Figurados. It is best advised to take just a little off because as it goes, the shallower your cut is, the more precision you get in shaping the head of the cigar.
Pros:
It gives a finely sheared texture to the tip.
Despite the two blades, you don't get steps in this case.
You can use it for precise shaping the head of the cigar.
Cons:
They look somewhat intimidating to carry around.
Since they are small in size, people find it tough to use them for cutting a cigar.
CIGAR PUNCH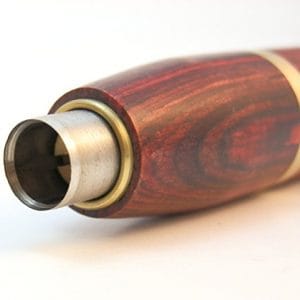 A Cigar Punch is one of those fancy tools which is rarely used after buying. The reason behind this is that the hobby of smoking does not allow them to have this lavish indulgence and using the portable cutter seems like a better option.
Different cigar cutters or punches have different surfaces, commonly around 5mm. They usually have aluminium and steel make, but plastic is used in some punches too. The cutting edge is inserted into the cap of the cigar and then twisted to give a clean cut.
Once cut, the plug is taken out from the cigar by using anti- clockwise twisting. However, they are not suitable for cutting Figurados and shall be utilised for mixed filler cigars.
Pros:
They are the perfect choice for cutting mixed filler cigars.
It is an excellent tool for the beginners.
Cons:
If you used on Figurados, it might ruin the cigar.
Requires double punching sometimes.
V-CUTTER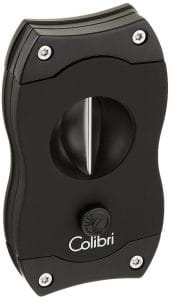 The V cutters are the unique kind of cigar cutters which either come at a very high price or a very low price. The design is very much like a single blade guillotine cutter, and some have plastic make while others have metal bodies. You just need to insert the cigar after pulling g back the blade.
Once the butt is with the built-in stop, with one quick movement you should cut the cigar. It results in a V-shaped groove on the head. Due to this shape of the cut, it allows more smoke to be taken. It opens up a better surface area to smoke from, which gives you a better smoking experience.
Pros:
It allows more smoke to go in from a small area.
The cuts it gives are very precise.
It gives you the best smoking experience.
Cons:
The cheap cutters have bad blades which ruin the cigar.
Not suited for cutting Figurados.
SPECIALITY CUTTER
There are various types of speciality cutters you might come across. Each one has been briefly described to help you pick:
1. Prometheus Cutter Y: It is like a double bed guillotine with buttons on the handle that are used to remove the blades. The cigar is inserted and once you maintain the grip on it, cut it with one still shot. Its body is entirely made of metal, giving it a heavy and royal feel.
2. Classic Boston Cigar Cutter: Another type of speciality cigar cutters, these are quite pricey and eye catching. Inside their wooden box is a V-Cutter which works on the level action.
Pros:
They have a very elegant and stylish make.
They give a very precise and clean clipping to the cigar.
Cons:
These are very expensive.
The ones made of metal have quite some weight and aren't comfortable to be carried in the pocket all the time.
TEETH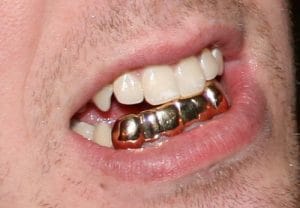 Beginners or the people without cutters often use their teeth to clip the cigar. It is a common practice, and it gives you the desired results too. You need to start by pulling on the front of the cap with your front teeth. After that, remove the cap and make an opening to smoke from it. It can be used for emergency purposes.
However, the cut is neither immaculate nor does it leave the cap in proper condition. Therefore, it is better to use it only when you do not have the option of a cutter. Moreover, if you plan on cutting a Figurado with your teeth, it 's a bad idea. Your teeth work well only for the large cigars.
Pros:
It does not cost you a dime!
Always available at your service.
Cons:
Using your teeth might unravel the cigar wrapper.
Pieces of tobacco enter your mouth while cutting the cigar.
These insights about the different type of cigar cutters will help you pick out the one that suits your needs. You need to choose the cigar cutter depending upon the kind of cigar you smoke. So make your choice wisely and enjoy your smoke with a finely clipped cigar.
Read Next: Best Budget Humidors